There is a bunch of top lists which I had in mind when decided to start this column: my top list of lingerie stockists, my top list of sales, my top list of lingerie brands for small busted girls, etc. But instead I started it with the most useless in practical point of view article – my top list of lingerie which I was too late to buy. After all, I never meant this blog to be super practical marketing or sales tool, sometimes it can be just an ode to pieces of art and beauty with no practical use at all.
We are off till end of Ramadan, wrote Nada Adel Apparel in their Instagram account in May 2018. No posts were published after this one. I found the account in the beginning of 2019, I still want to cry all over it but especially over these delicate bird themed embroideries.
This brand wasn't making lingerie. They were making wearable art. They did only panties but those were the kings and queens of all panties. I'm not sure what would I do if I weren't too late to find Strumpet & Pink as their average piece would cost around $500-$1,000, but I didn't encounter this dilemma – by the moment when I found out about the brand's existence, it didn't exist anymore. Life happened – life of one of two founding designers ended, and these bits of sheer beauty don't come into the world anymore.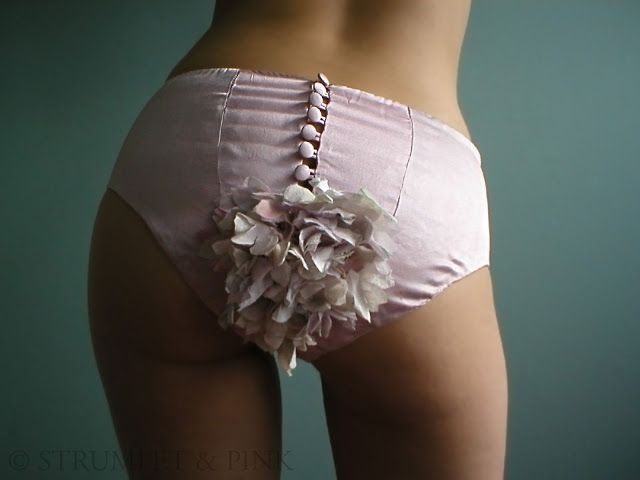 Sometimes I get nostalgic, and these days I look for seamed stockings and vintage lingerie. Well, more like vintage style lingerie as I never stop feeling awkward thinking about wearing somebody else's undergarments. I found the perfect brand Made by Niki and perfect style Modern Vintage at Garterblog.ru – that's right, when it was permanently closed. Some rare pieces still can be found sometimes through different stockists or ebay (even new with tags) but guess what… they never have the style I want in the size I need. Hope you'll be more lucky if you like it as I do.
Sometimes you find a new brand, and it's alive and thriving… but you see some of their previous collections and bite your lips. I whined already about Studio Pia's Clea cage bra being too big for my tiny bust but I didn't tell yet that I first found them when they just launched their second collection. And their first collection Jungle was almost sold out with this lime-green piece of perfection sold out in my size too. Its name was Liana, I'll love it forever.
This delicate golden lace and navy blue velvet still may be available for you. They are sold out in most sizes for over a year with only a couple of pieces left in sizes M and L (currently on sale). I wrote to the support team, I watched the website – Gelsomino triangle bra and knickers by Nina and the Wolf aren't coming back.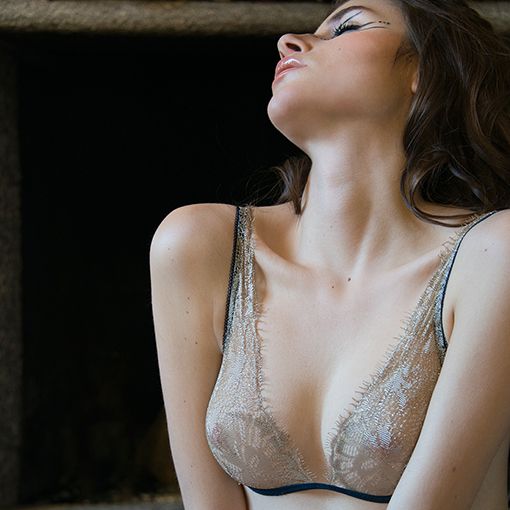 One last piece of art – graphic Montaigne Night bra by French lingerie brand Livy. It was quite a fail. It still was available when I found out about Livy's existence. But while I was trying to figure out my size (thanks to my not standard proportions which never fit any charts), it was gone for good. Still can't believe how gorgeous it was and how I wasted the chance to get my hands on it.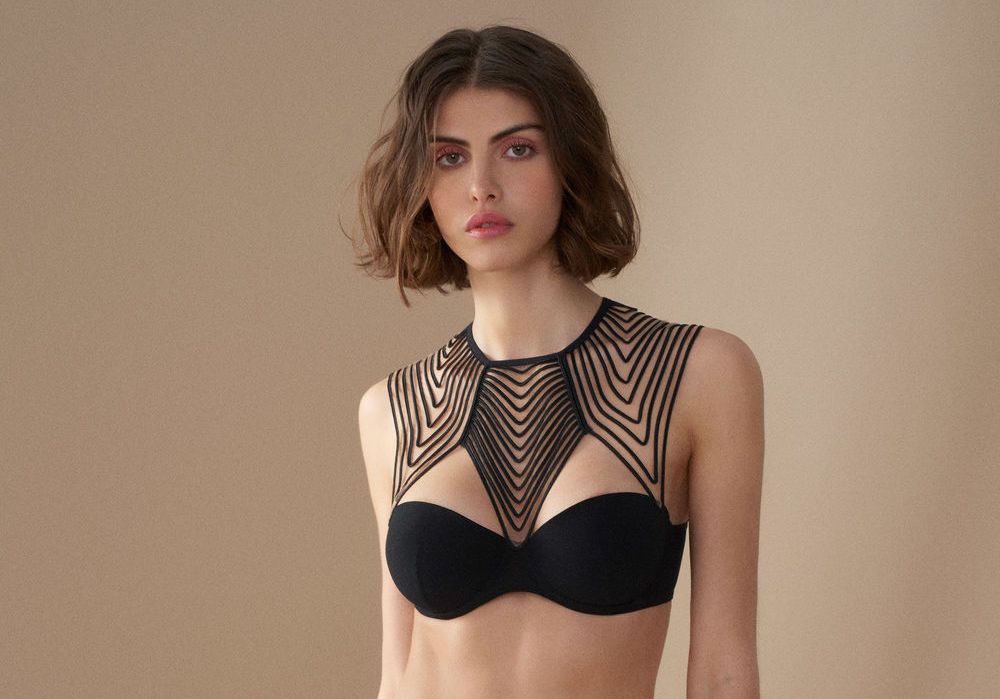 #top #list #lingerie #brands #designs #late