This lingerie found me by itself. The brand representative offered me to write a review which happens sometimes, no surprise here. I answered with my standard disclaimer that I write honest reviews only, and they should be ready for it. Usually brands disappear at this point (or start a discussion trying to flex the meaning of "honest"… but disappear nonetheless as soon as they see nothing flexible here.) This time nothing of the sort happened, the brand was ready for my honesty, and just days after I've got my delivery.
Disclaimer: Lingerie for the review was provided by Dorina brand. All thoughts and opinions are my own.
Dorina's website proudly says "Established in Germany in 1968." I'll be honest, usually I prefer modern lingerie brands and find that older ones often keep their designs traditional or even outdated. Styles of Eco Line collection I got to choose from looked quite common on photos, nothing outstanding… but here a bit of Christmas magic happened. Looks like due to language barrier we've got a bit of miscommunication when discussing sizing and fit. As a result, instead of beige Tara set which I chose for its soft bra, I received pieces from the brand-new Forbidden Fruit collection which is much more fun.  
I've got Brooklyn soft bra and hipster and Eden bodysuit which I was pleased with having my thing for colours. Brooklyn feels perky and cozy at the same time while Eden is… let's say risky – this unusually high legline and narrow gusset definitely make you feel sexy if you're brave enough to wear it. I have to say that I was surprised with the pieces' look and touch considering their very affordable pricing. This is actually my first review of lingerie in this price range which is refreshing for a change (especially for a wallet during the Christmas frenzy).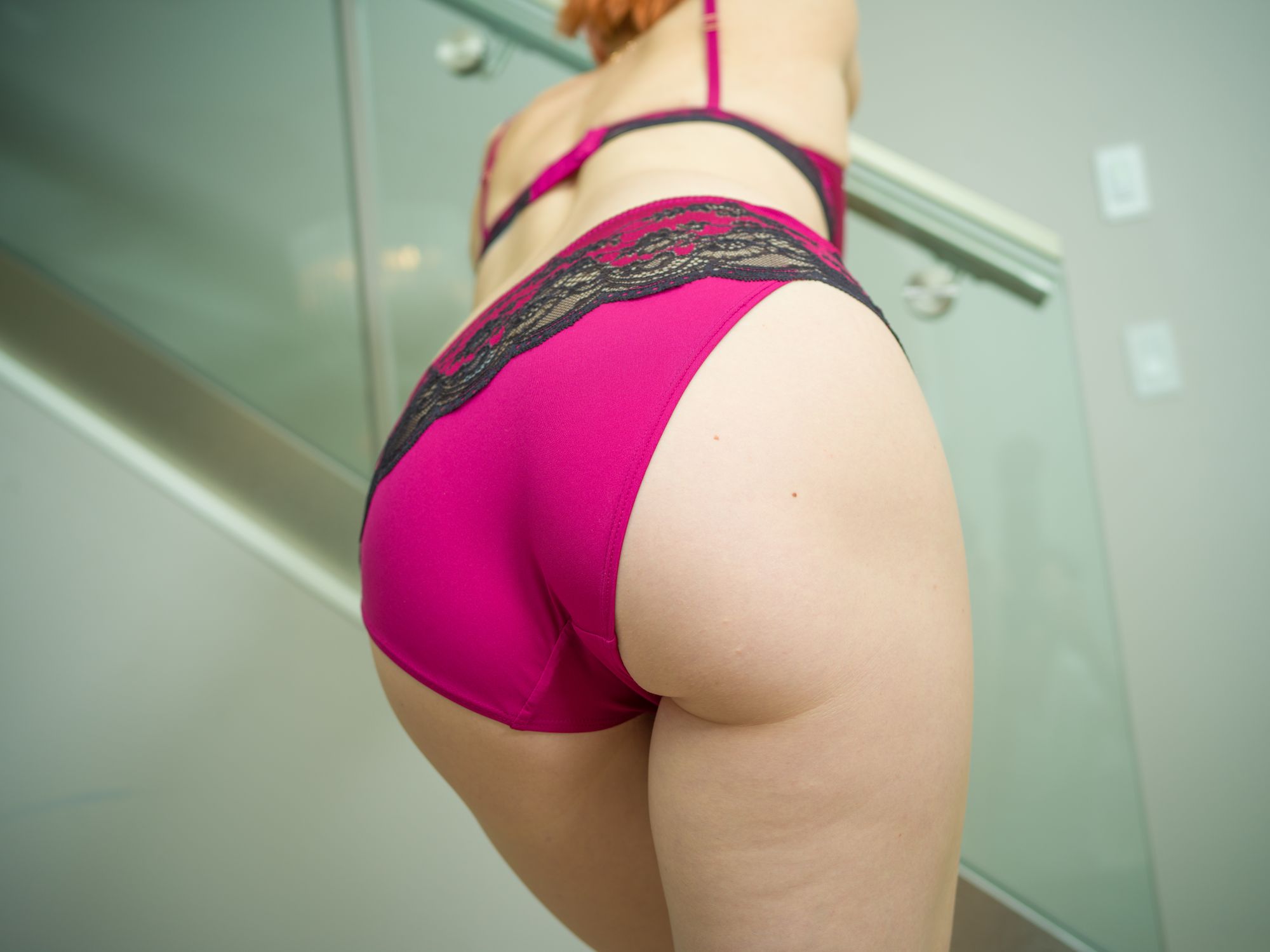 I really like Brooklyn's vivid colour, contrast with black, and especially its lace. I'm not a specialist in fabrics so I don't know what exactly this type of lace is, but it's as if fabric had pieces of lace embedded in it, gradually transforming from solid fabric to lace on the edges.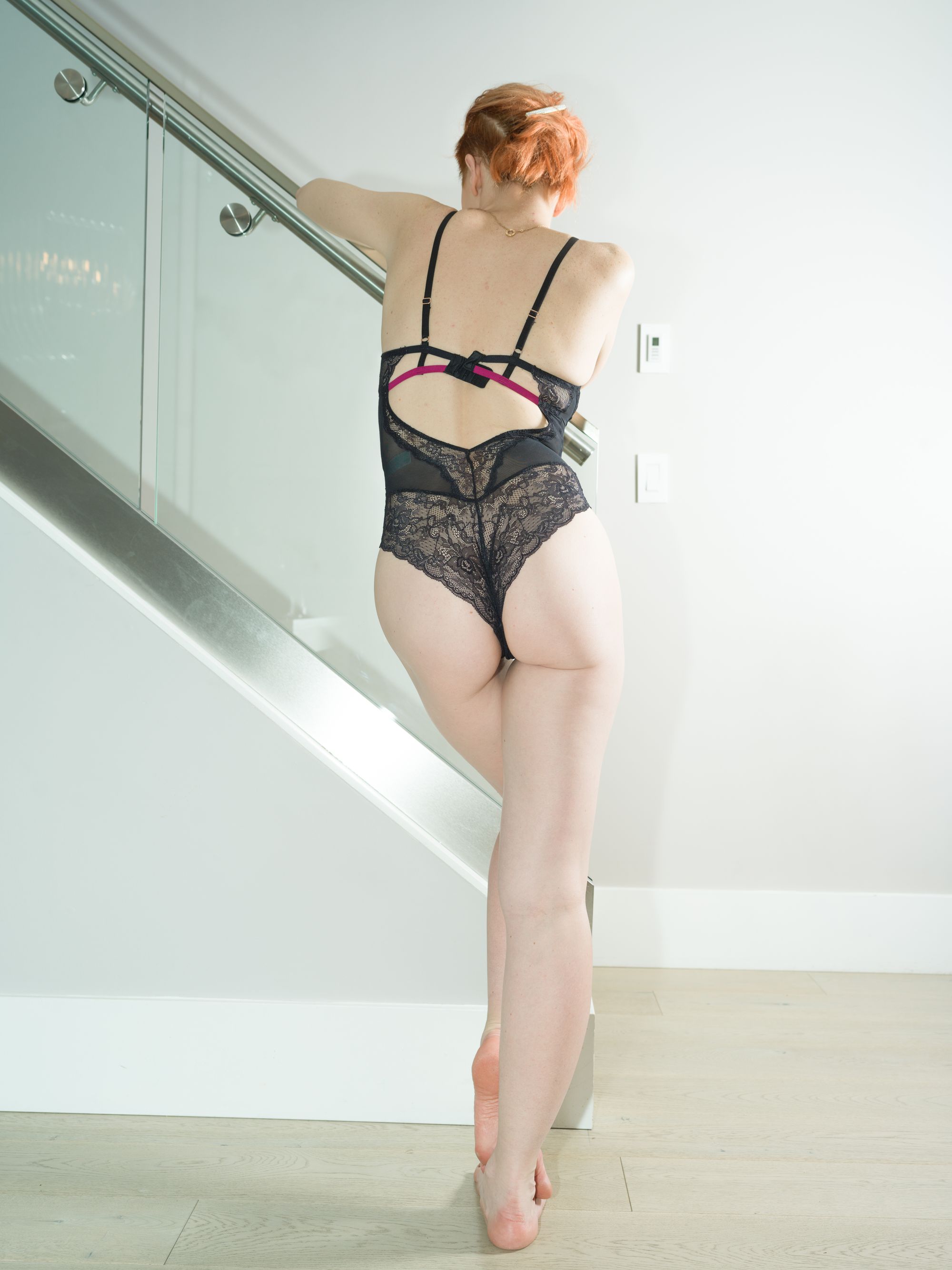 With Eden, my eye personally returns to the hip area all the time as this style does take some courage to show it off (in a good way though, I'm surprised with how good it looks.) I somehow managed to fasten it wrong in the back – only one of two hooks is fastened, and it's a lower hook fastened into the upper eye. I noticed it only after I received the ready photos unfortunately – it didn't feel uncomfortable during the photo shoot. Don't repeat my mistake – back fasteners on bodysuits may be tricky as you have to do them blindly.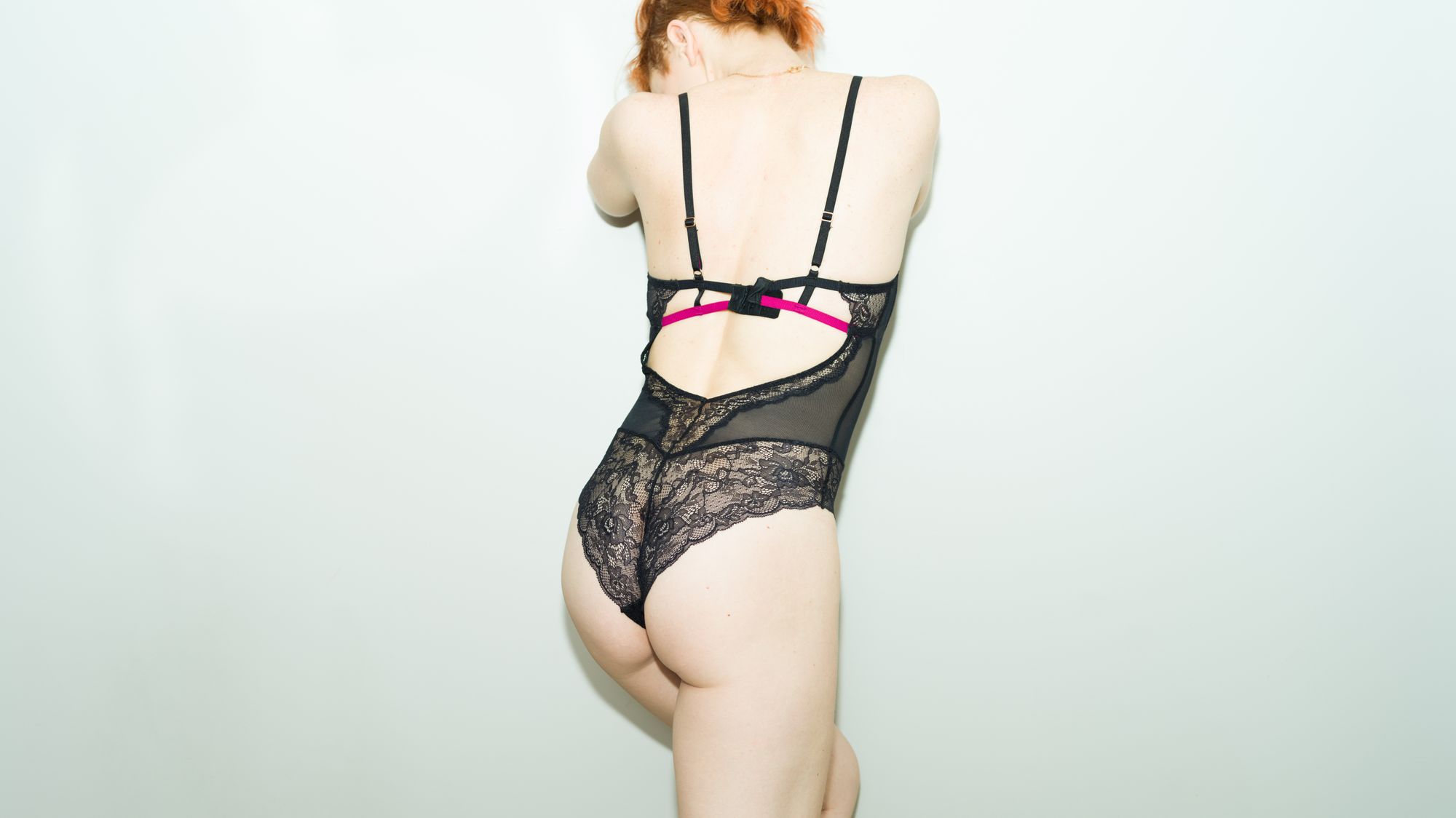 Overall impression
Both Brooklyn and Eden styles are pretty and have a bit of a fervent vibe, comfy too. This is not luxury lingerie of course but they have quite good quality for their affordable price.
Look, Touch, and Comfort speak for themselves.
Quality – quality of fabric, fit and seams.
Support – how quick and helpful the support team was.
Experience – the overall experience of communicating with the brand (how user-friendly the website is, how easy it was to order, how quick and seamless shipping was, if applicable – how painless the return procedures were.)
Devil in details: lingerie review.
Brooklyn set is made of synthetic materials (body of nylon, polyester, spandex, and lace of polyamide, elastane, polyester) which is expected in this price range. It looks pretty nice though due to unusual texture and feels good to the touch. The bra is padded with soft mesh, the fastening part is also lined with a softer material from the inside. The brief has a cotton gusset.
I didn't find Forbidden Fruit collection online yet, probably it's only making its way to the stockists's shelves. Based on pricing of currently available products, Dorina's soft bras retail at about $15-20, briefs – $10-15, bodysuits – $20-30.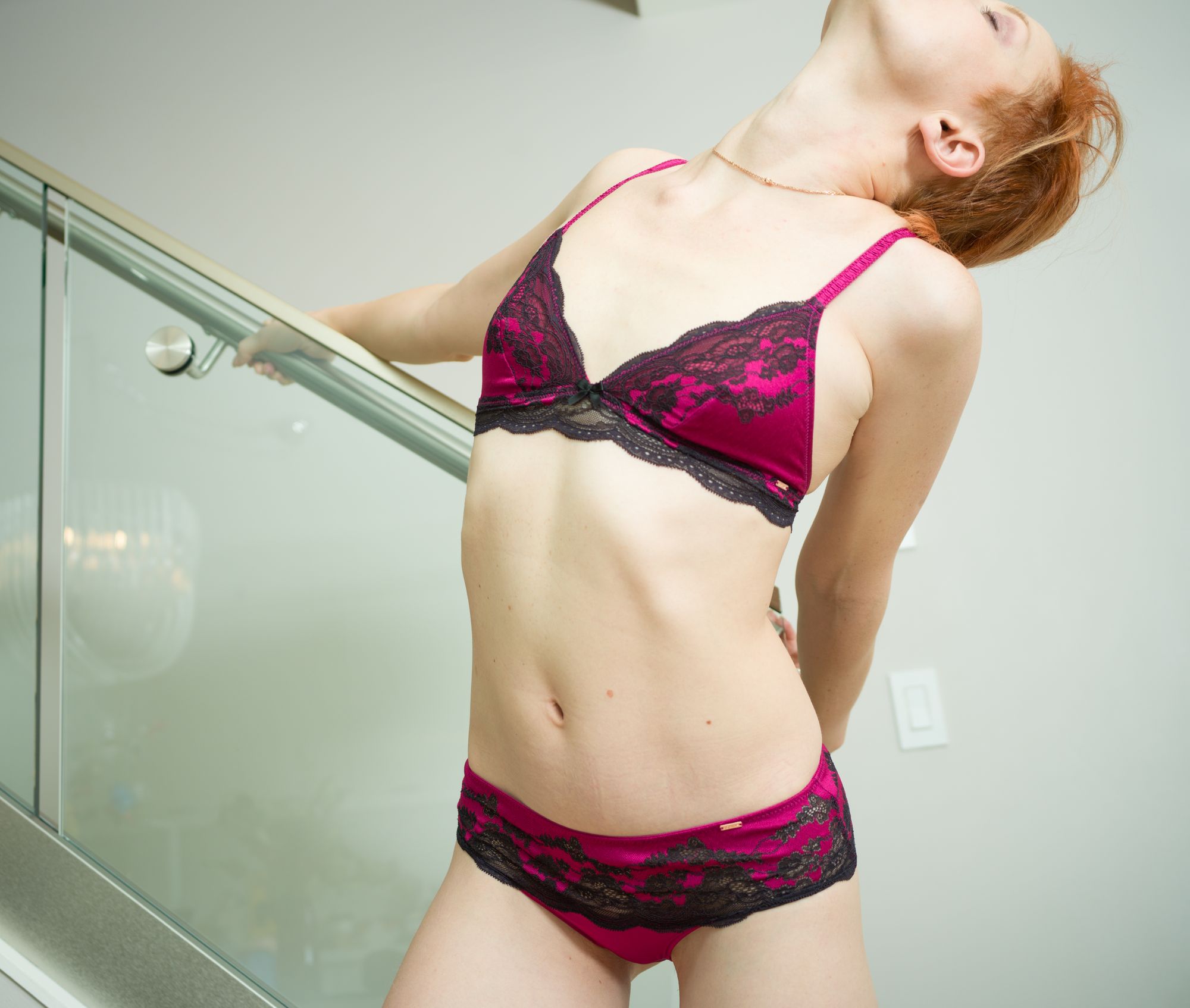 Fabric and elastic edges from the inside aren't finished (they don't look like unraveling though), end points of the seams sometimes aren't the neatest, and there are some loose threads. Seams are quite even though, and all the imperfections are only on the inside, none outside. Again, for this price, it's only more than I would expect.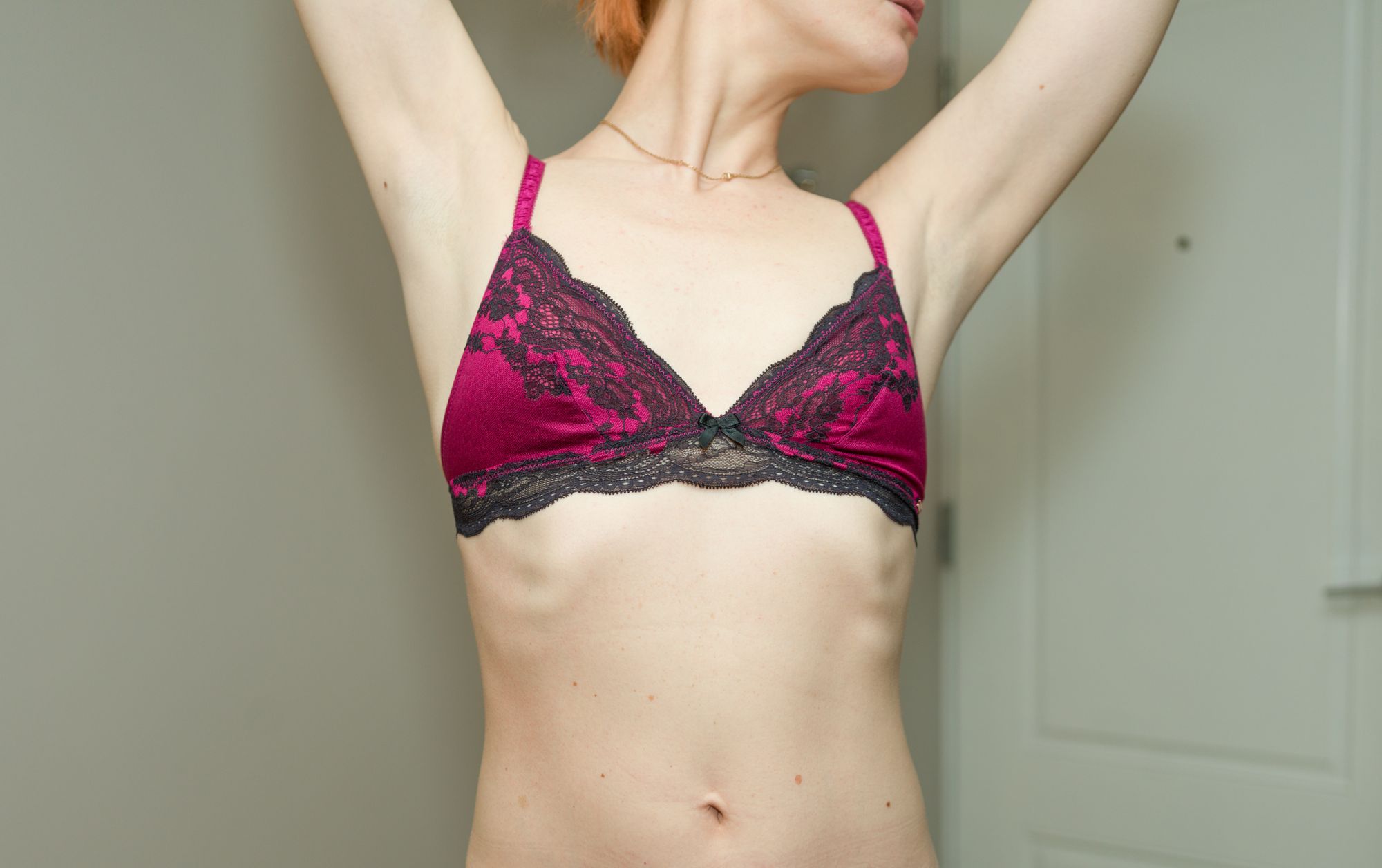 Eden features combination of black lace and mesh with straps in the cleavage area and a pop of bright pink in the back. It's also synthetic (nylon and spandex), with gusset doubled with cotton. The gusset is unusually long, so it's not hidden between the thighs, and you can see it in the front which is ok by me. I'm not sure that I like this strappy design in the back as it allows to see the panel with fasteners. And I hate the label sewn into the seam of the transparent piece. Love the patchwork style of mesh and lace pieces though (yep, I have a thing for patchwork too).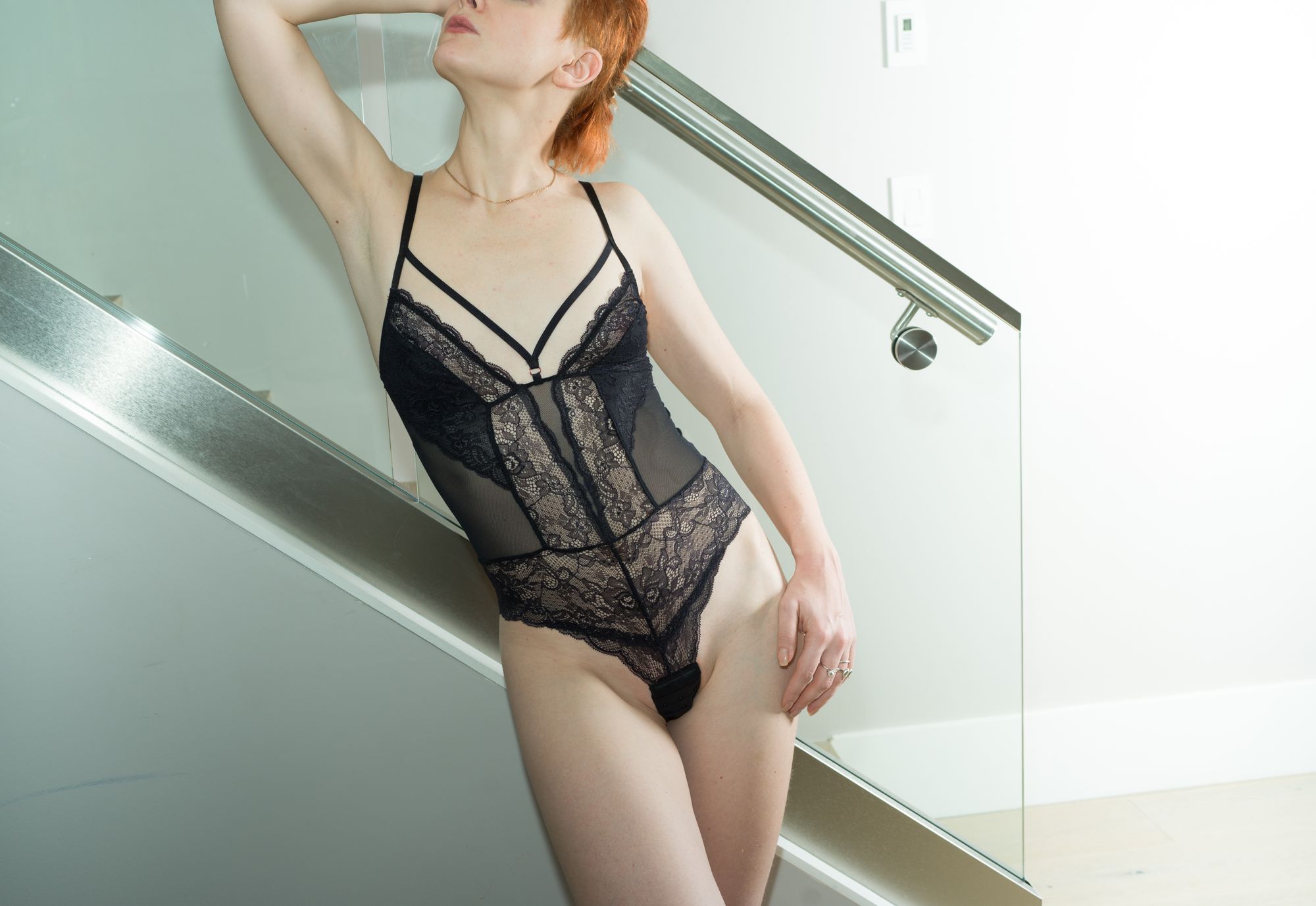 Order notes: fitting, customer support, shipping
Dorina sells their designs through online and offline stockists, and I got my pieces from the brand representative, so my experience with customer support and shipping isn't applicable for the review. The brand representative also chose sizes for me based on my measurements but I've got myself some experience with fitting which I can share.
I couldn't find any size guide on the original website, most online stockists (at least the ones in English) don't have it either. Some, like Asos, do but only for standard bra sizing (30A-44M in the size chart but I've see the range of 32A-42E only on Asos). This wouldn't help me with my order though – they have standard clothing sizing marked with letters.
I found a size chart on BubbleRoom but I'm not sure if it's applicable as there is no Dorina name in the list of brands in the header. According to this size chart, I should buy bralettes in XS, briefs in S, and bodysuit size for is on the borderline between XS and S. These were the sizes with I've got (XS for the bodysuit).

My measurements for reference:
Bust – 80 cm / 32″
Band – 73 cm / 29″
Waist – 67 cm / 26″
Hips – 92 cm / 35″
Height – 167 cm / 5'6″
The bra cup works fine for me but the band is too tight even in the loosest position. It's not drastic and I can wear it but I did feel it uncomfortable through the day, sometimes significantly, and it left marks on my skin. May be their soft cup sizes don't work very well for A cup, it's the case with many brands. Brief is a bit loose, I may want to try XS. Pretty comfy though. The bodysuit fits me well but the gusset fastener is in the loosest position – considering my average height, it may be too short for tall women. Sizing in general right now is confusing so don't be shy to talk to the support team of stockists which you purchase from to ensure a good fit.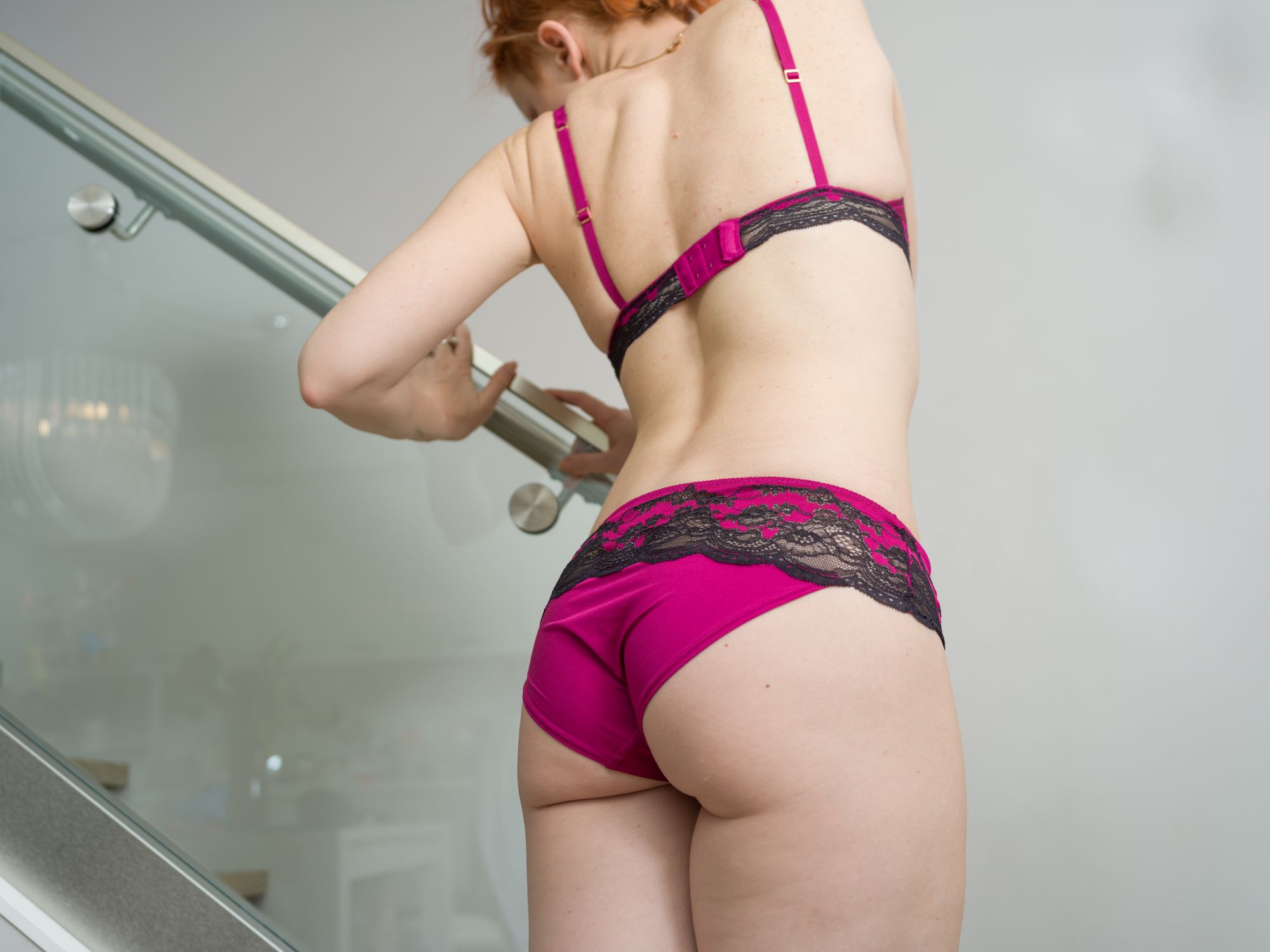 Photo: Vlad Sofronov




#Lace #colour #Review #Brooklyn #Eden #styles #Dorina