I was watching Lisa Smirnova's Instagram account for some time, actually long before I started this blog. Funny thing, I admired these pieces seeing them in my default feed so many times but it never occured to me that it's actually exactly a topic for my lingerie loving personality. Well, it's time to do it right.
Lisa Smirnova is a Russian artist focusing on illustration and embroidery. Well, I'm a great fan of embroidery in general, and of course embroidered lingerie especially draws my attention. I won't list all my favourite brands or separate pieces featuring embroidery (otherwise this article would be super long) but I'll name two collections which pop up in my mind when I think about couture lingerie. It's Sacred Nature by Sydney Duncan and Phantom on Skeleton Horse pieces by Steph Aman.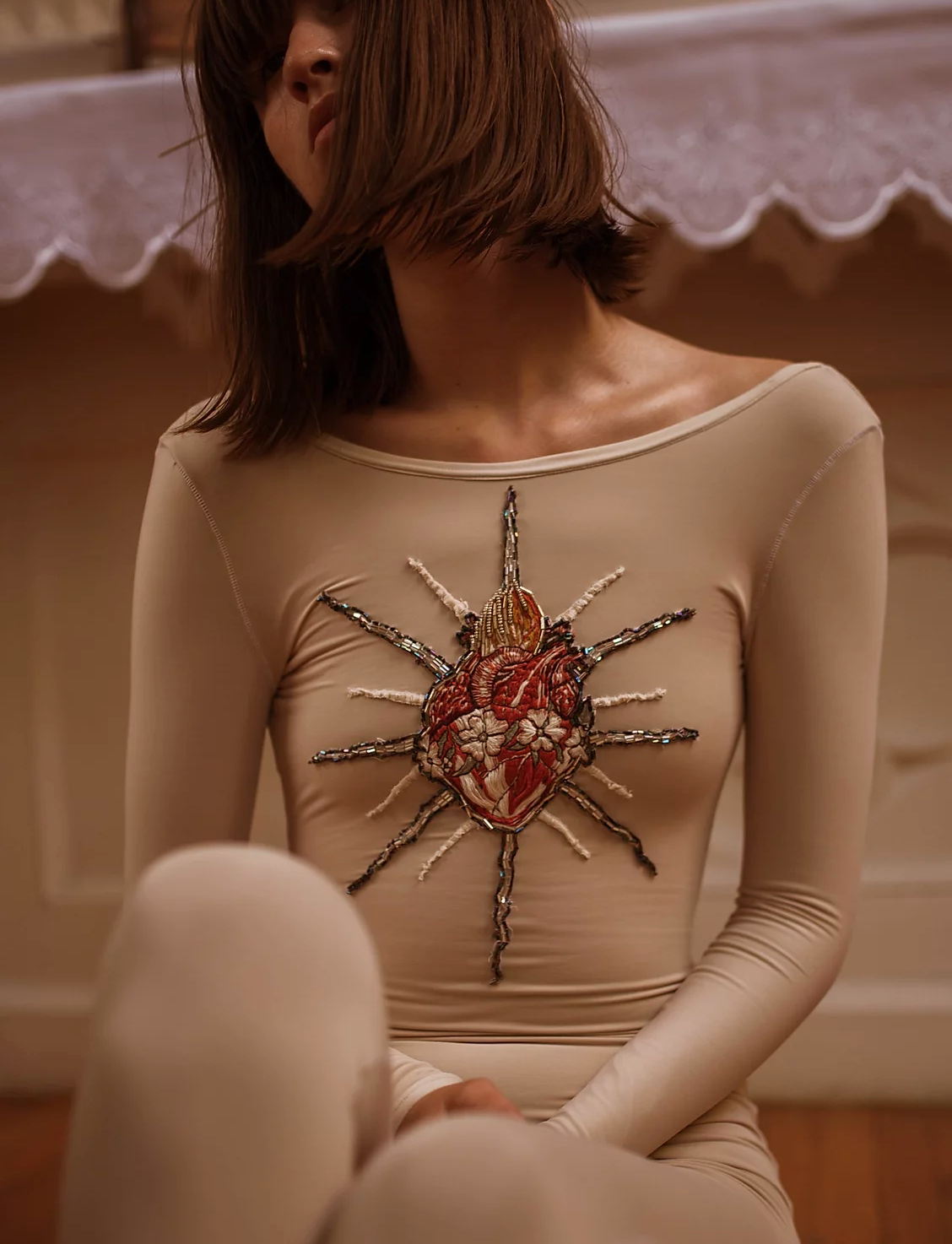 I love both of these and they perfectly fall in line with my inner vision of couture: subtle, intricate beauty. Lisa Smirnova's pieces don't.
Ada Language was a collaboration project with Italian brand February First. The project was dedicated to Ada Lovelace, first female programmer and mathematician, daughter of the poet Byron. There is an opinion that Ada's mother was suppressing any signs of her daughter's fantasy fearing of the girl to follow her father's path. No practicing of any arts was allowed to Ada but she found her inspiration in mathematics and became exceptionally successful in it. "I wonder what would she draw in her childhood," Lisa thought… and this crazy collection was born.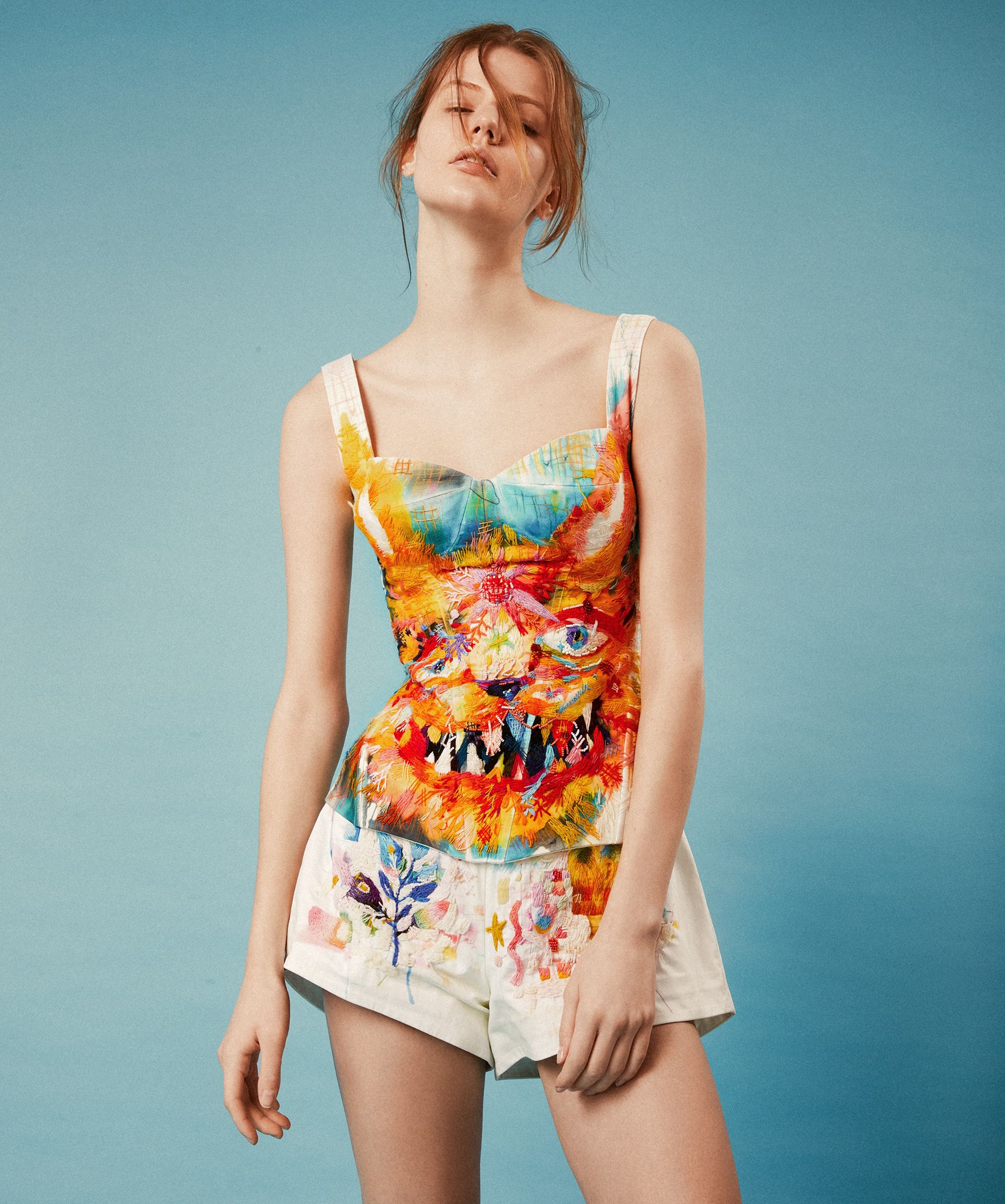 Well, not right away. It took about two years to create a few pieces. Sketches, patterns, prints, garments finished with hand embroidery – pieces of the future collections were travelling back and forth between Moscow and Florence. Here are just some close-ups of this incredible mixture of printing, embroidery, and beading.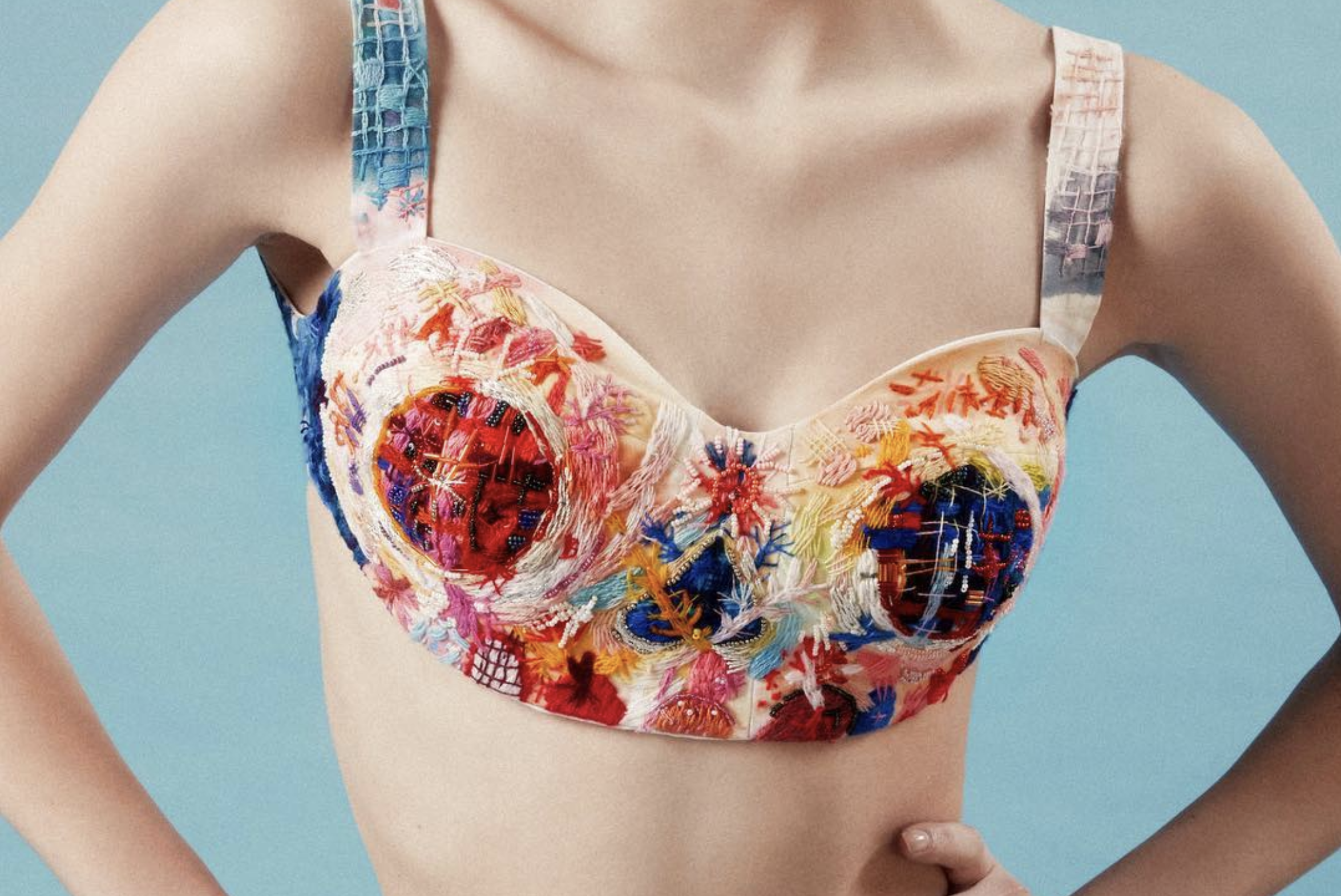 Final result uncluded three corset-like pieces to be worn with lounge shorts, a dress, and a few coats. Beautiful, unique pieces, each a one-off, and none conforming to any standards or anybody's understanding of how wearable piece of art should look.




#Unique #lingerie #Ada #Language #collection #Lisa #Smirnova