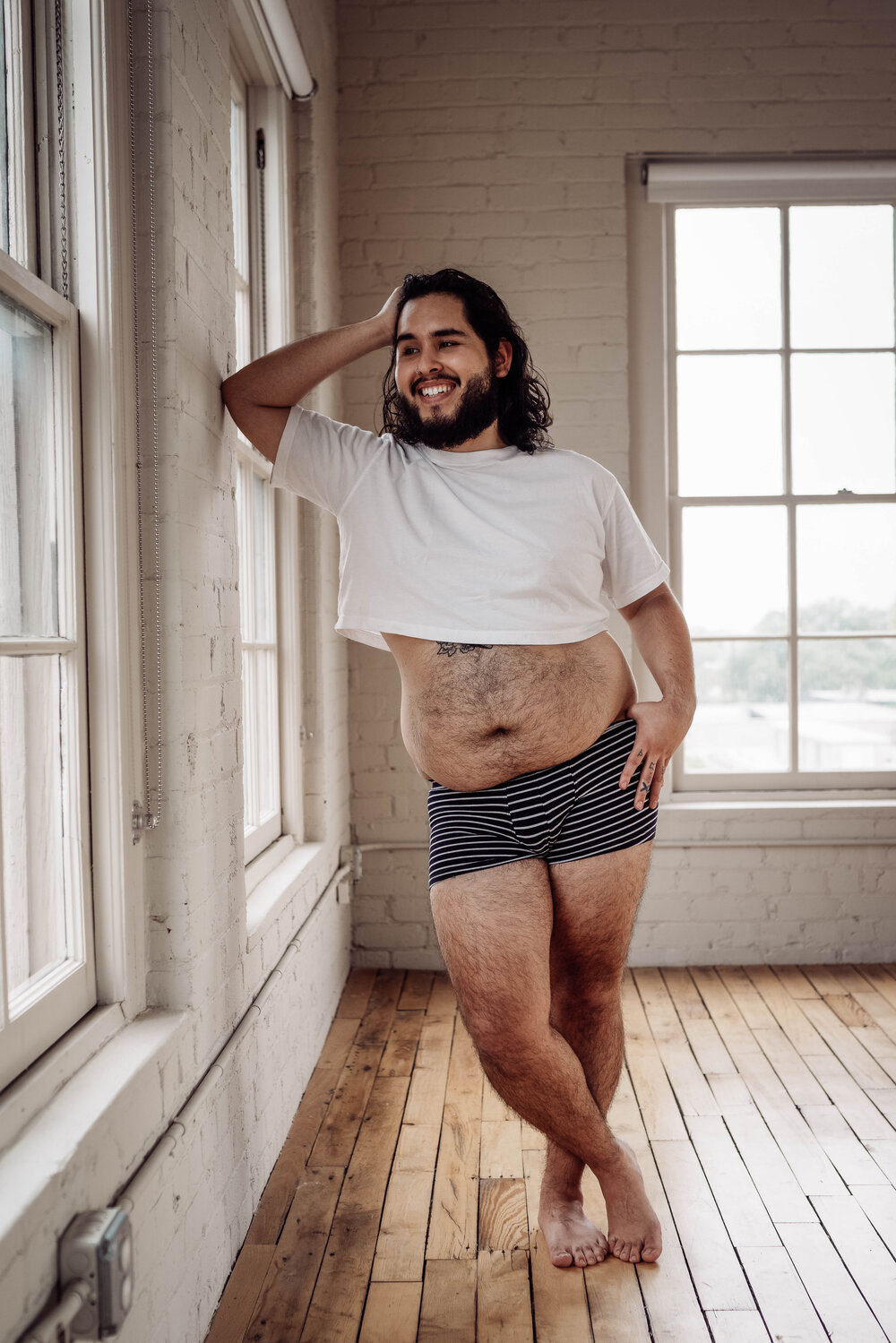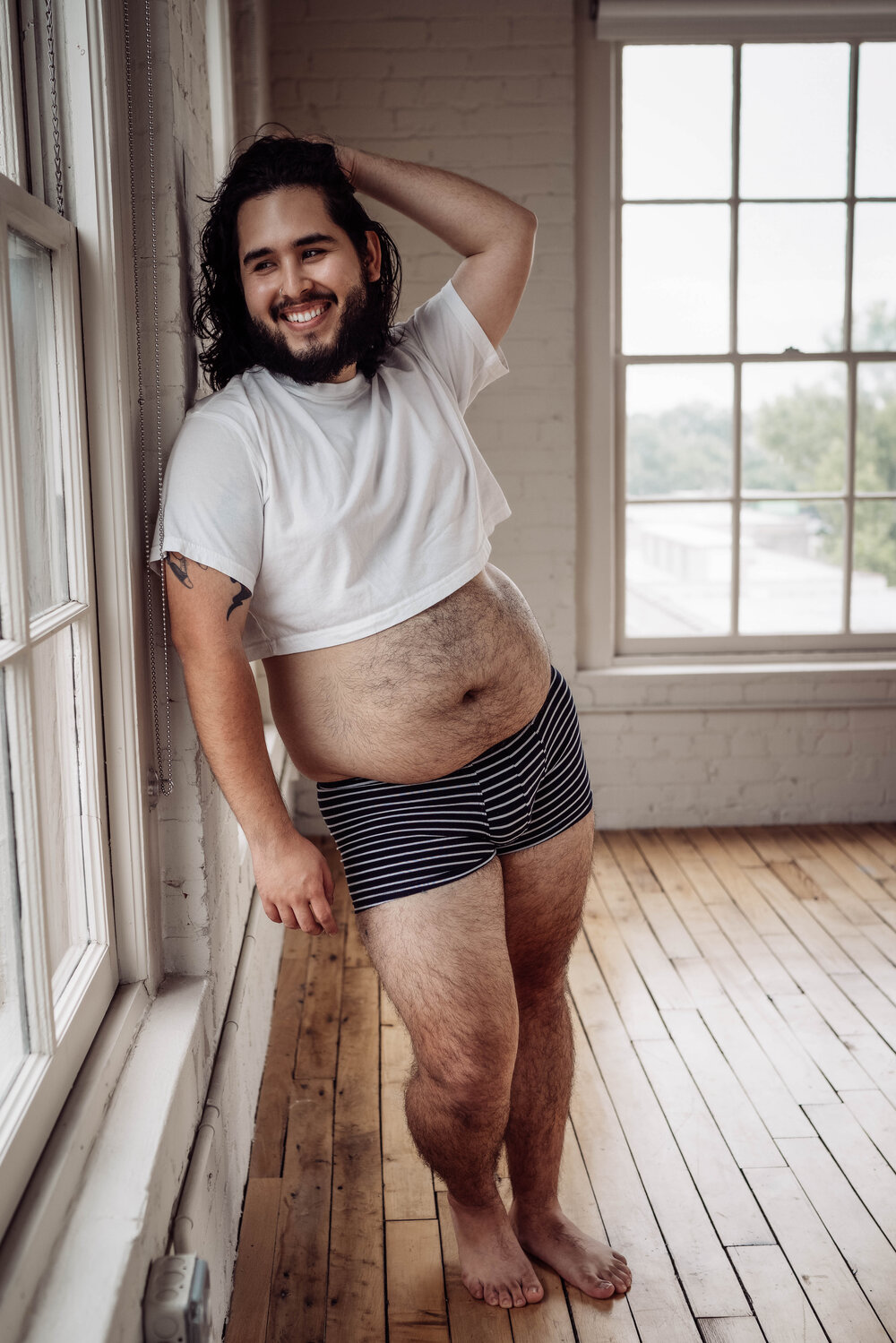 What 3 things were you most nervous about going into your session?

I was really nervous about looking awkward in the photos, the kind of facial expressions I was going to make, and overall just the whole newness of it all.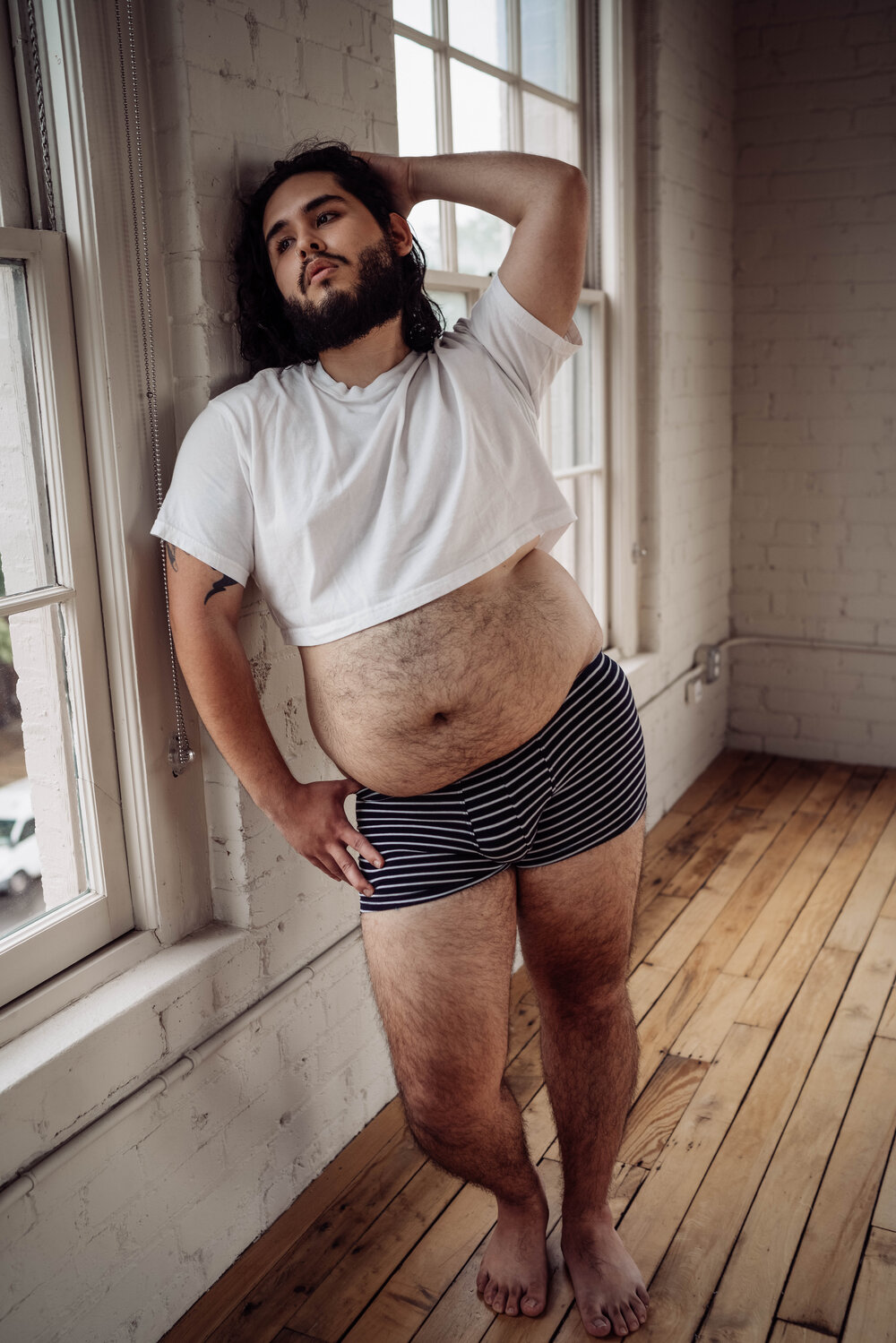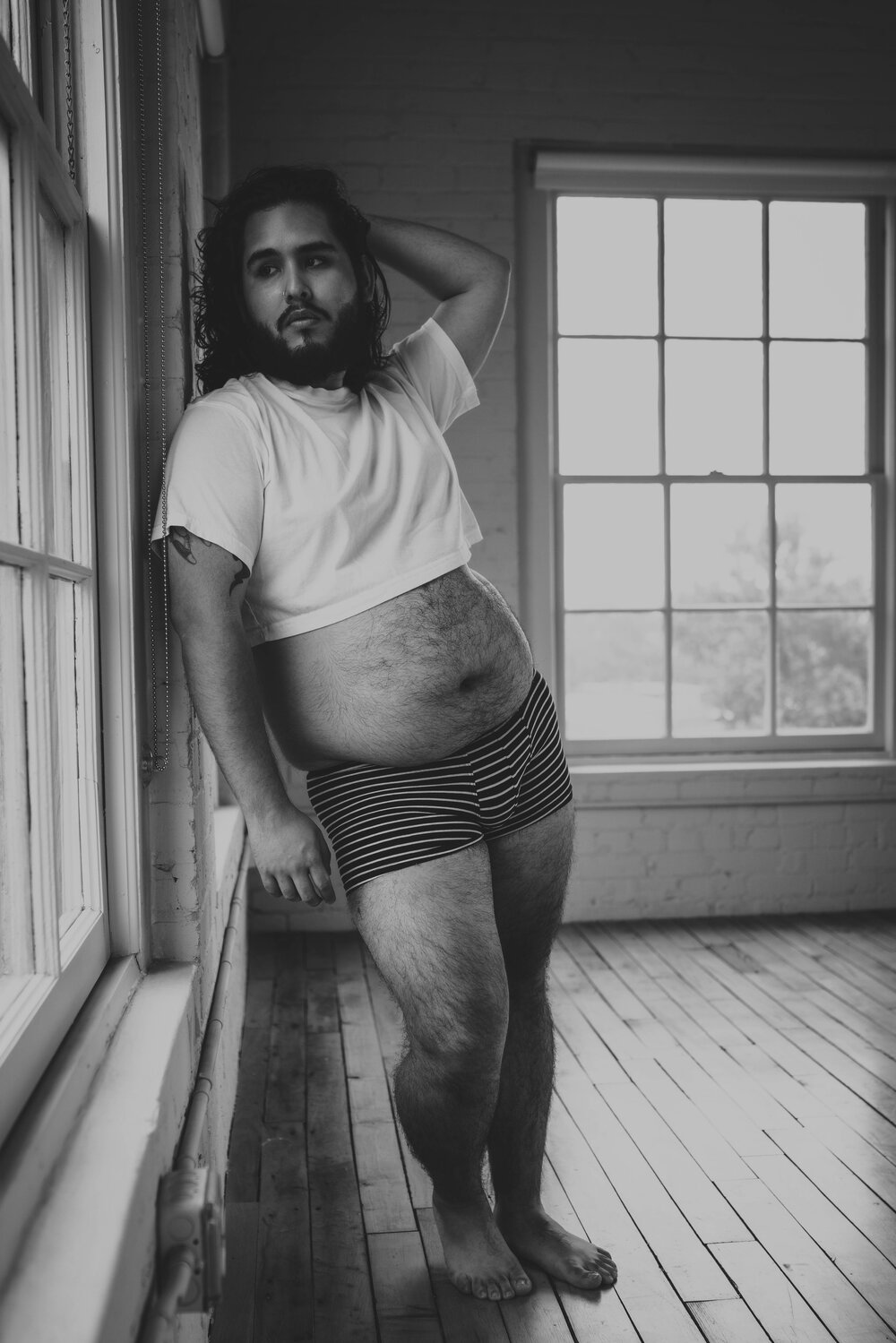 How did the reality of your session compare to your expectations going into it?

I felt so comfortable during my session. All my worries went out the window once we started. Everything that I had been nervous about before didn't matter anymore.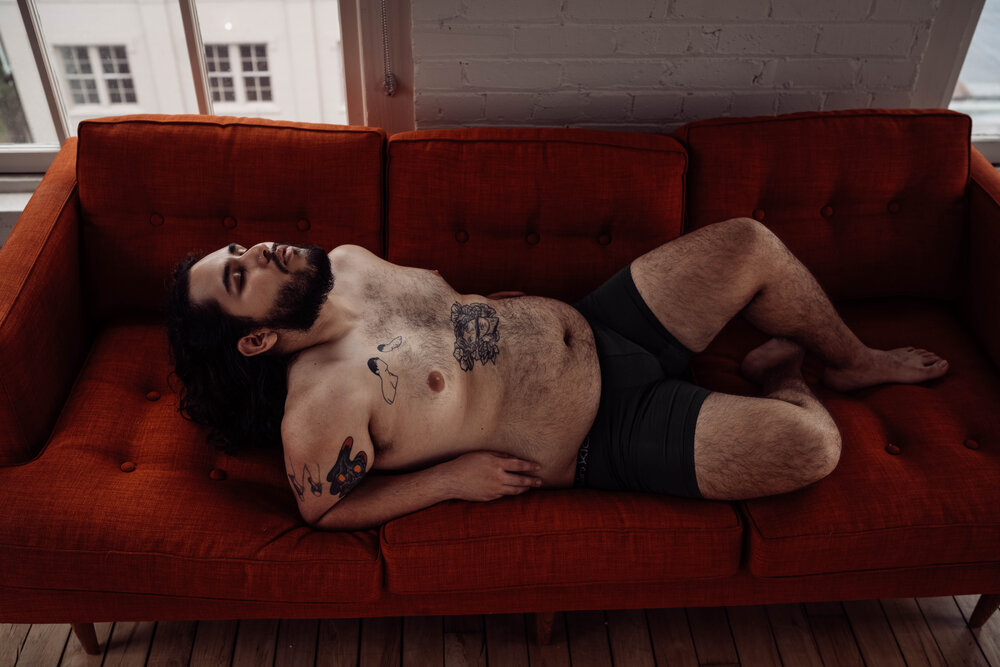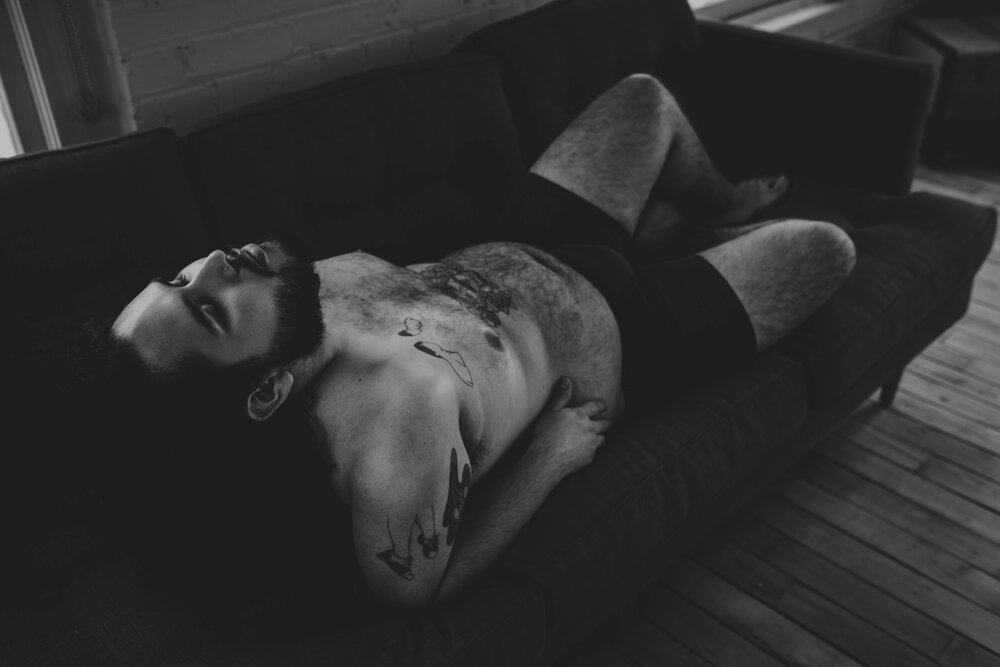 What was your favorite part of the experience?
My favorite part was honestly creating a lasting memory with Ore that I'll definitely cherish. She made me feel really comfortable both in front of the camera and just with myself.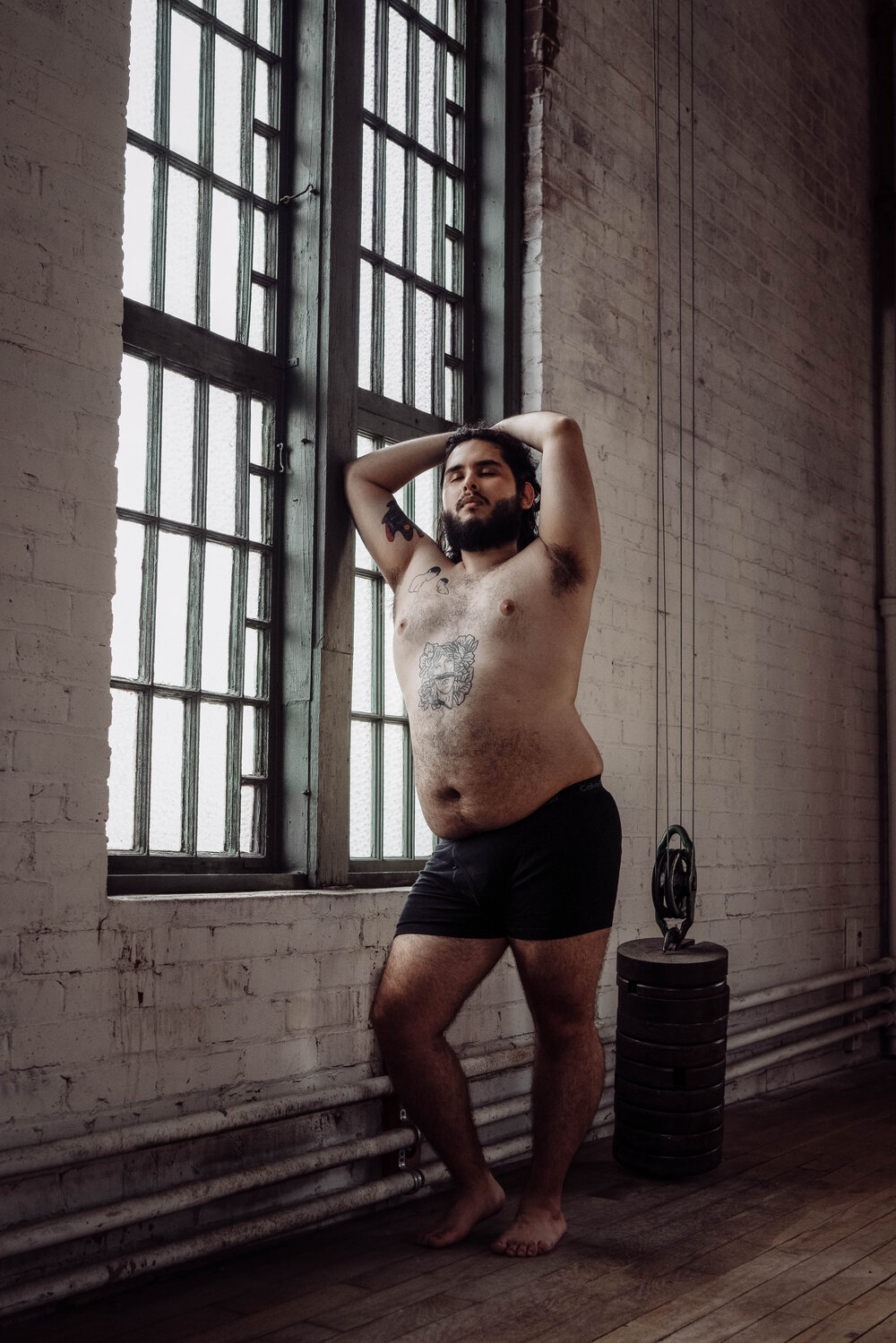 How do you feel now that you've completed the session?

I feel amazing. I'm still so blown away with how everything turned out.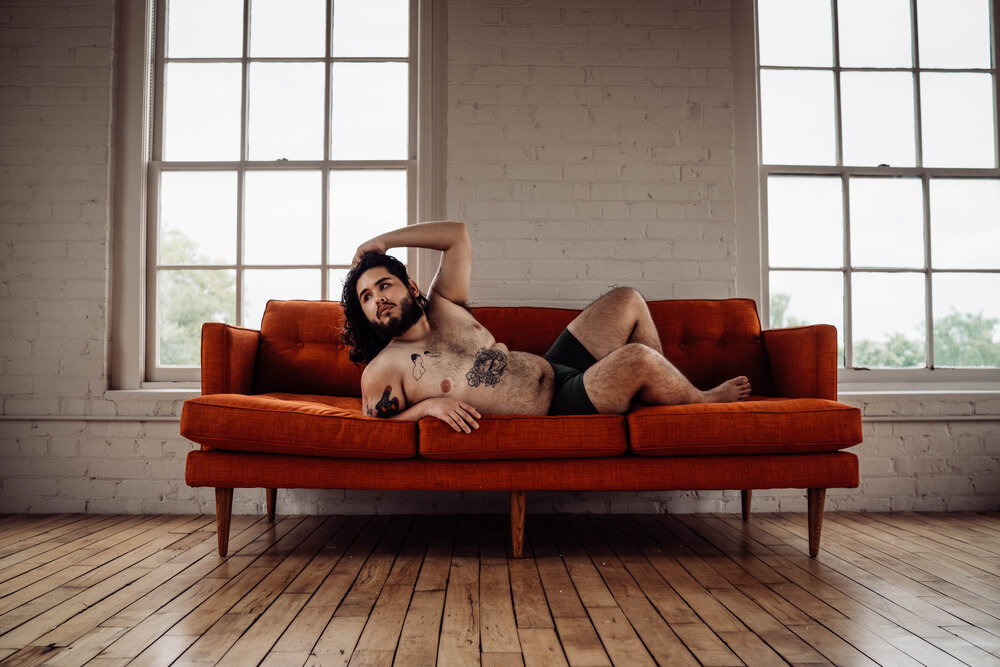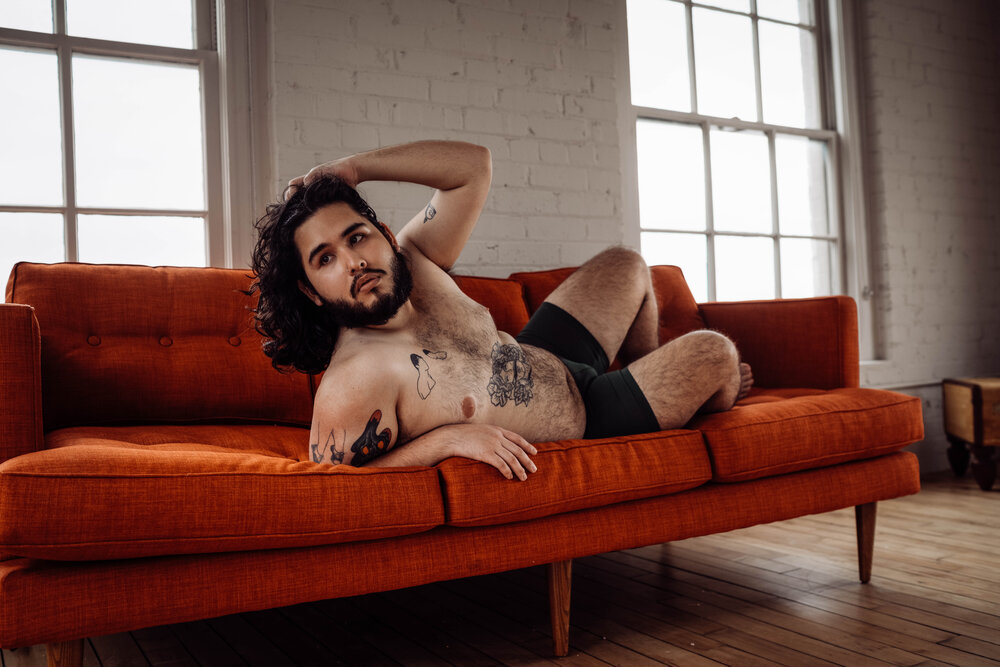 What was your absolute most favorite photo from your boudoir session, and what makes it special?
My most favorite photo had to be the one of me stretched out on the couch. It gave my major major renaissance vibes. I absolutely love it.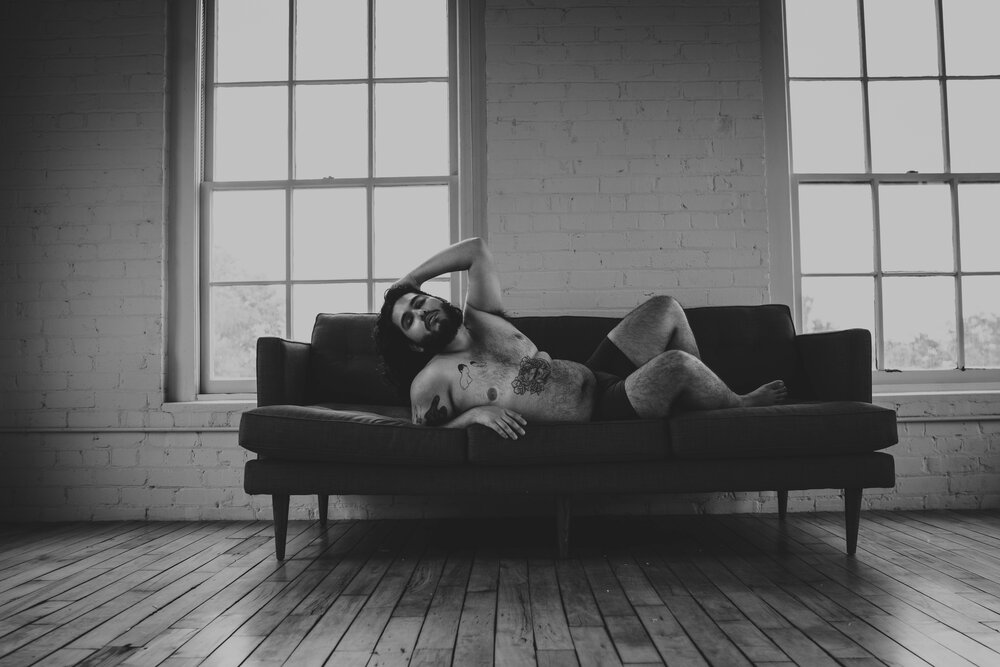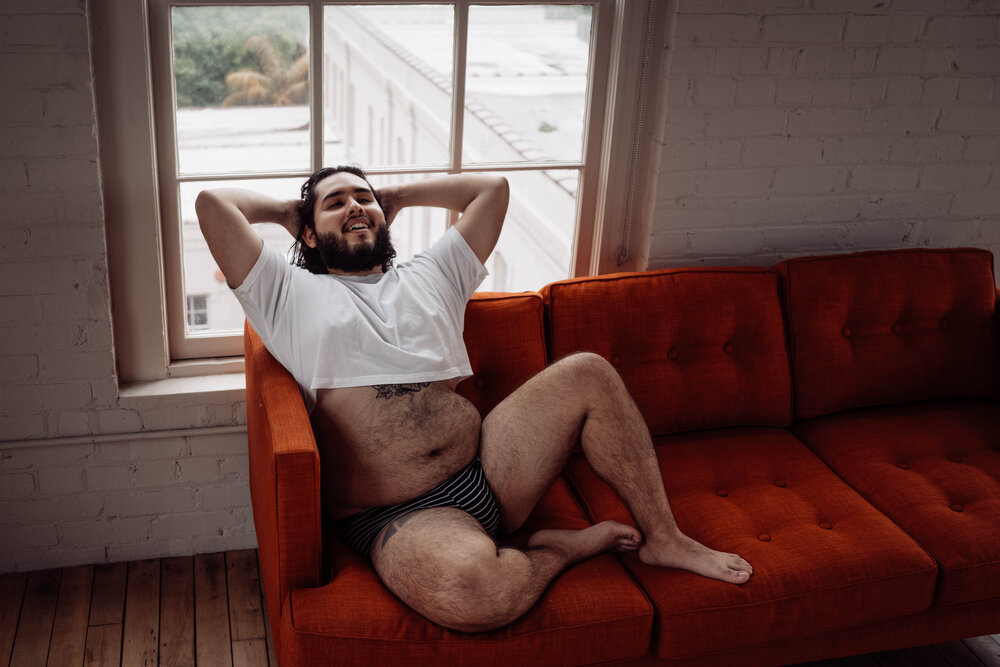 Is there anything at all you wish we would have done differently or think we could do to further enhance the experience in the future?
I definitely wish I could have stepped more out of my comfort zone in terms of what I wore and my nudity level.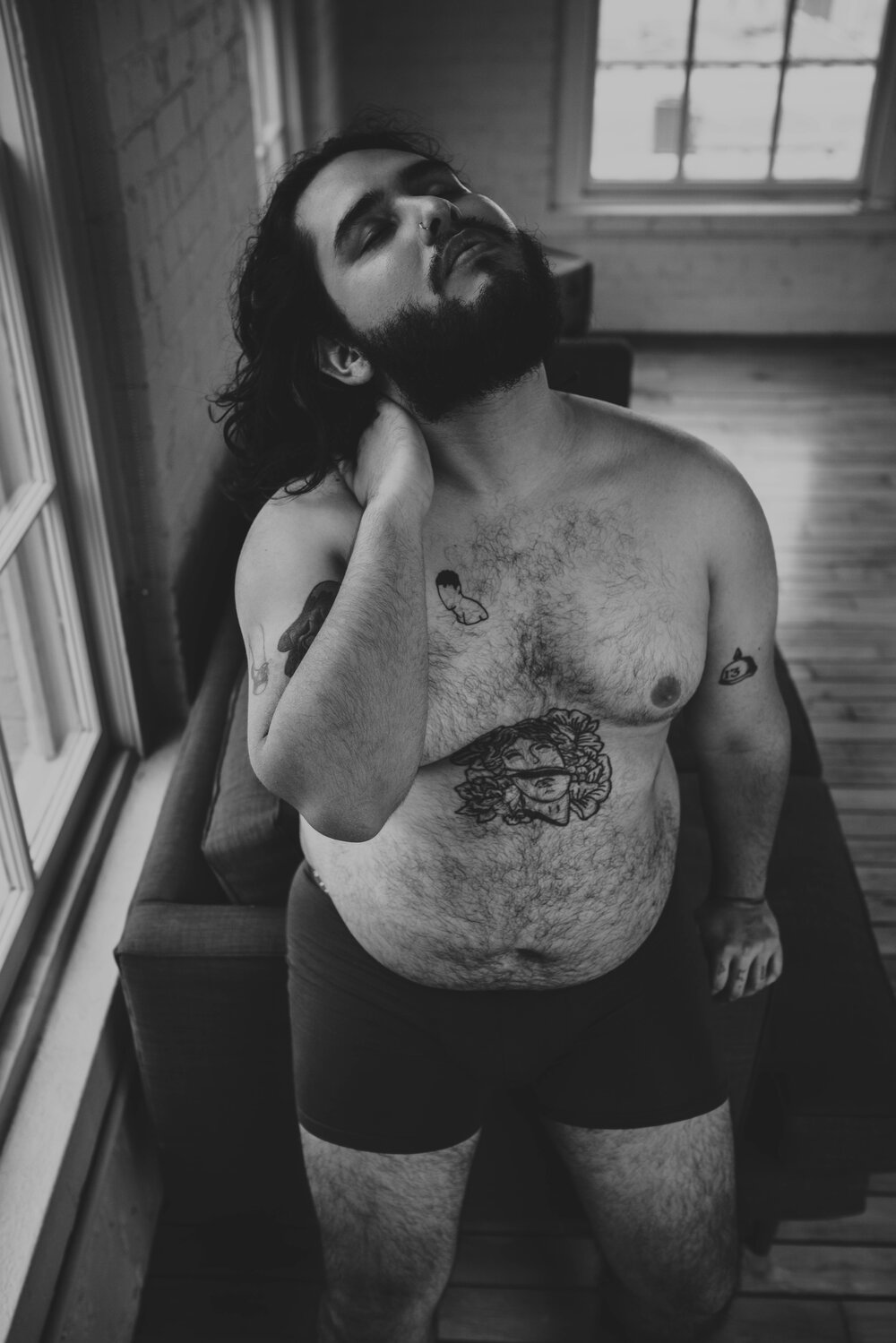 Would you recommend Intimate Lens Studio to others?
Definitely. Ore is such a talented and sweet individual.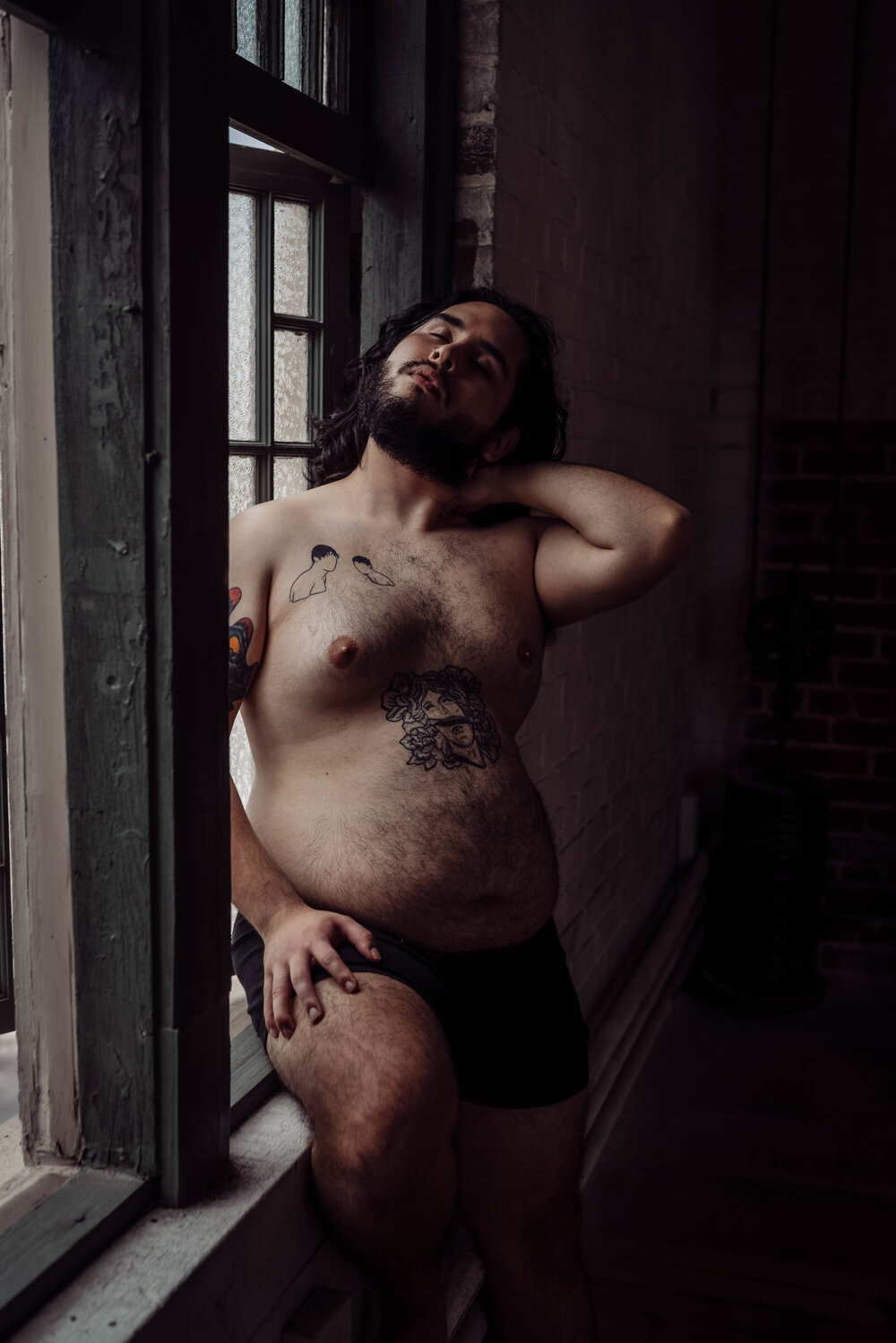 Would you do a boudoir session again?
YES! YES! YES!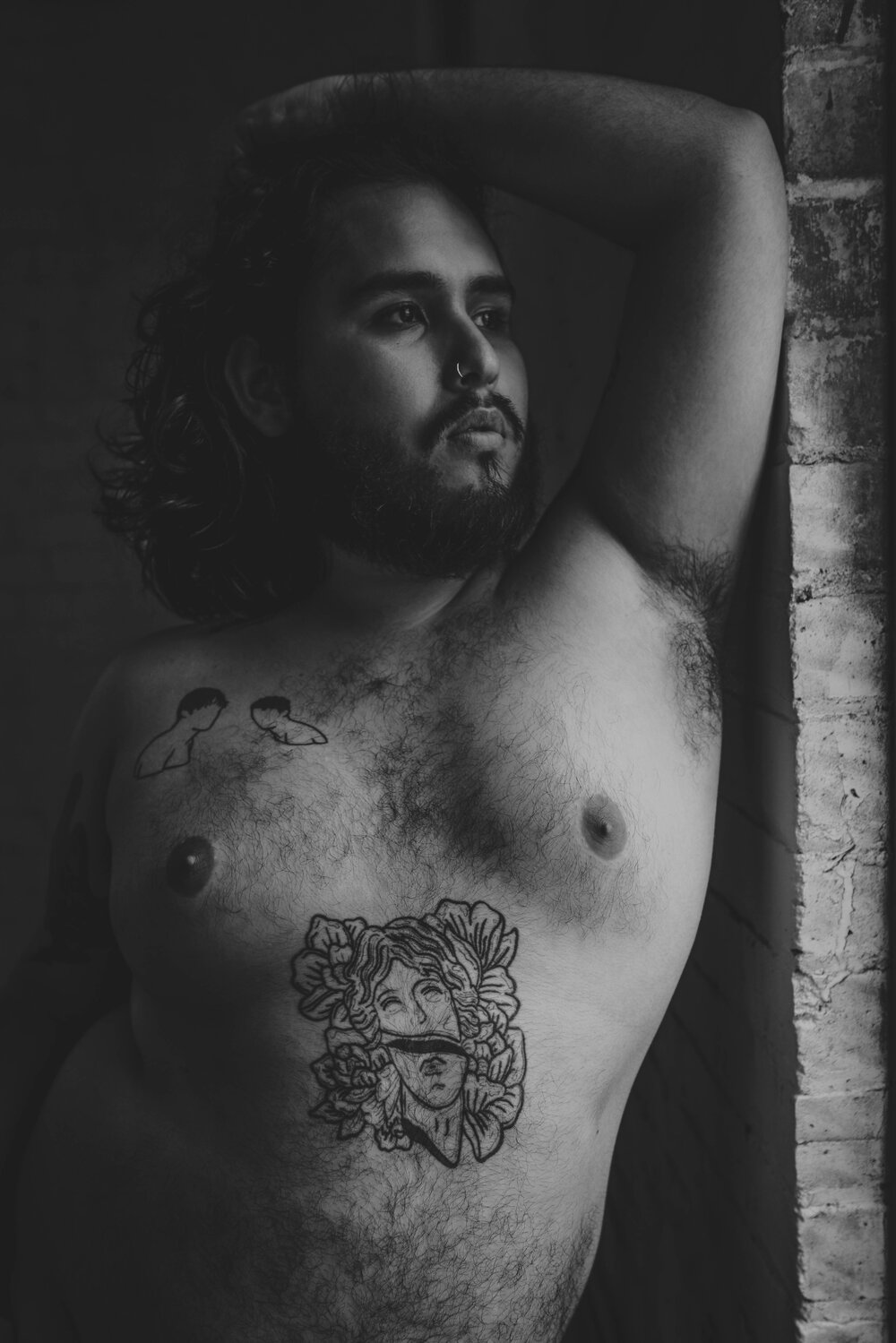 Based on your experience, what would you tell someone who was thinking about booking a boudoir session with Intimate Lens Studio?
Just do it. Stop second guessing yourself. Stop worrying about everything you think is wrong with your body. Celebrate your body for once.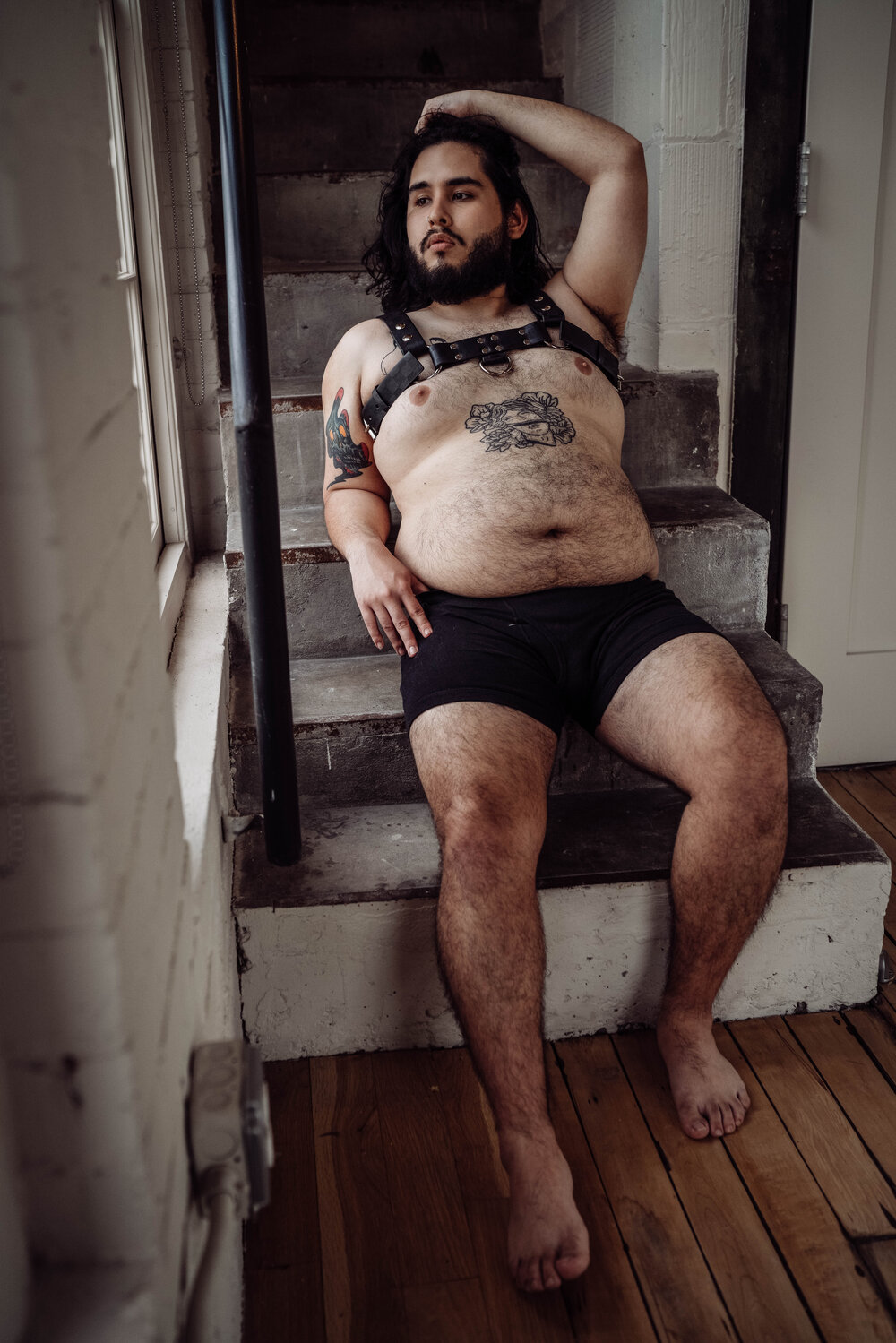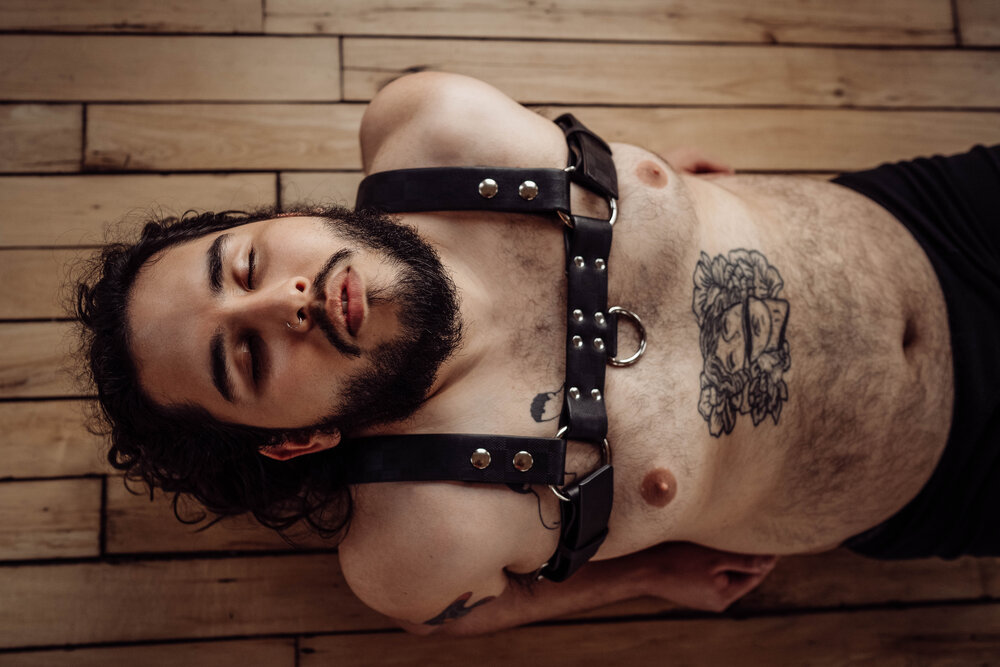 #Houston #Male #Boudoir #PORTRAIT #SESSION #Matt