For a time in your life like no other pause and celebrate the shift change within you. Maternity photography is a reminder of the magical transition into parenthood.
What is a maternity boudoir photoshoot?
Maternity boudoir photos are your chance to capture the incredible power of your body. Pregnancy is one of the most magical and mind-blowing transformations a human can go through. Despite it being such a meaningful time, 40 weeks of growing life is often really emotionally and physically taxing. Often you feel anything but glamorous. Maternity boudoir is a chance to pause in the moment and connect with the incredible process YOU are enabling.  
The therapeutic benefits of maternity boudoir photography
If you're one of the many women don't looooove being pregnant (Kelly and we are with you), a maternity boudoir session can actually be very therapeutic for you. At a time when all the focus is on what you can do to nurture your growing baby, this is a chance to be the receiving end of a little TLC. The hair and makeup process will give you some much-deserved pampering and help you feel more like a goddess vs. an incubator. You'll be in a safe space among other women who are there to support you. We're here to acknowledge all that this time means for you, both the great and the tough. The process of taking pictures, much like meditation, helps you connect with the present moment. You don't have to worry about doctors' appointments, nursery set up, prenatal classes. Instead, for the three hours you're with us, you get to just relish in the wonder of pregnancy. 
Frequently asked questions about maternity photos:
Which maternity photography style is right for you?
As you've probably gathered looking through our images, maternity photography can range in style from intimate, boudoir maternity to natural, candid imagery.  Rest assured, each session is customized to YOUR taste and comfort.  We'll chat before your session to talk through what you're looking for and make sure you feel comfortable and confident going into your experience.
Going "bump-out" and all that entails:
If you do decide to go "bump-out," or even more with implied nude, know you're in a safe space in my studio.  We've worked with hundreds of women shooting boudoir photography over the last decade. We have a lot of practice posing and directing women of all different shapes, sizes, and experiences. You can think of me a bit like a fitness instructor. we'll guide you through a series of poses that will flatter your frame and highlight all those beautiful pregnancy curves.
Images by default always remain private unless you give specific permission for use (as with these clients).
When should I come in for a maternity photo shoot?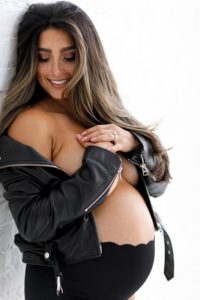 In our experience, the sweet spot is between 7-8 months or 30-34 weeks.  You should have a nice popped bump by this point, but minimal swelling.  All pregnancies are different though, so if you're popping early (often common with second or third-time moms) or late (common with longer torsos), you might want to come in a little earlier or later than the others.
What should we wear? 
Oh yes, the BIG question.  Aren't we always asking ourselves this while pregnant?  It can be a bit of a challenge dressing your bump.  Our general advice is to let it take front and center.  Form-fitting pieces are great for maternity sessions.  We love simple, form-fitting dresses or tops that will make for a great silhouette, button-down shirts that open at the waist to show your belly, and activewear sets like boy shorts and a bralette or yoga pants and a sports bra.  Robes are also great for flexibility and feel ultra-feminine. Tunic dresses or maxi dresses are also great but do require a little more involvement with how they lay or are pulled against your body to show off your bump.  Take a peek through our images to see some of the pieces that have worked for other clients and feel free to ask for more help anytime leading up to your session.  We're happy to provide links to options we've found to photograph well.
In the end, stay true to yourself.  We love it when people express their personality through their clothing (like one client wearing her favorite, worn-out jeans, unbuttoned to fit, but a nod to her identity beyond expectant mom.)
Can we bring my significant other? 
Absolutely.  Partners are a huge part of the experience and we welcome them in the pictures.  Many clients have their significant other come for the last 15-30 minutes of their session, to get pictures together. If you're significant other isn't too keen on photos (it's ok, it's not uncommon), then even 5 minutes at the beginning or end of your photoshoot is fine.  we try to keep my couples sessions fun and easy-going, for any reluctant participants 😉
Can we bring my other kid(s)?
Sure thing!  We love to integrate older siblings into the photo shoot.  If you don't plan to have them in all your photos, please bring someone to help supervise them during that time.
How many images do we receive and how long after the session?
Your session includes at least 30 images.  We'll have them uploaded to an online gallery within 10 days of your session where you can view and download them.
Are photos touched up?
They are!  We complimentary touch-up things like bruises, blemishes, obvious skin texture, and garment bulges.  These photos are all about celebrating you at this moment, so we won't be changing the integrity of your frame or making you look like someone else. If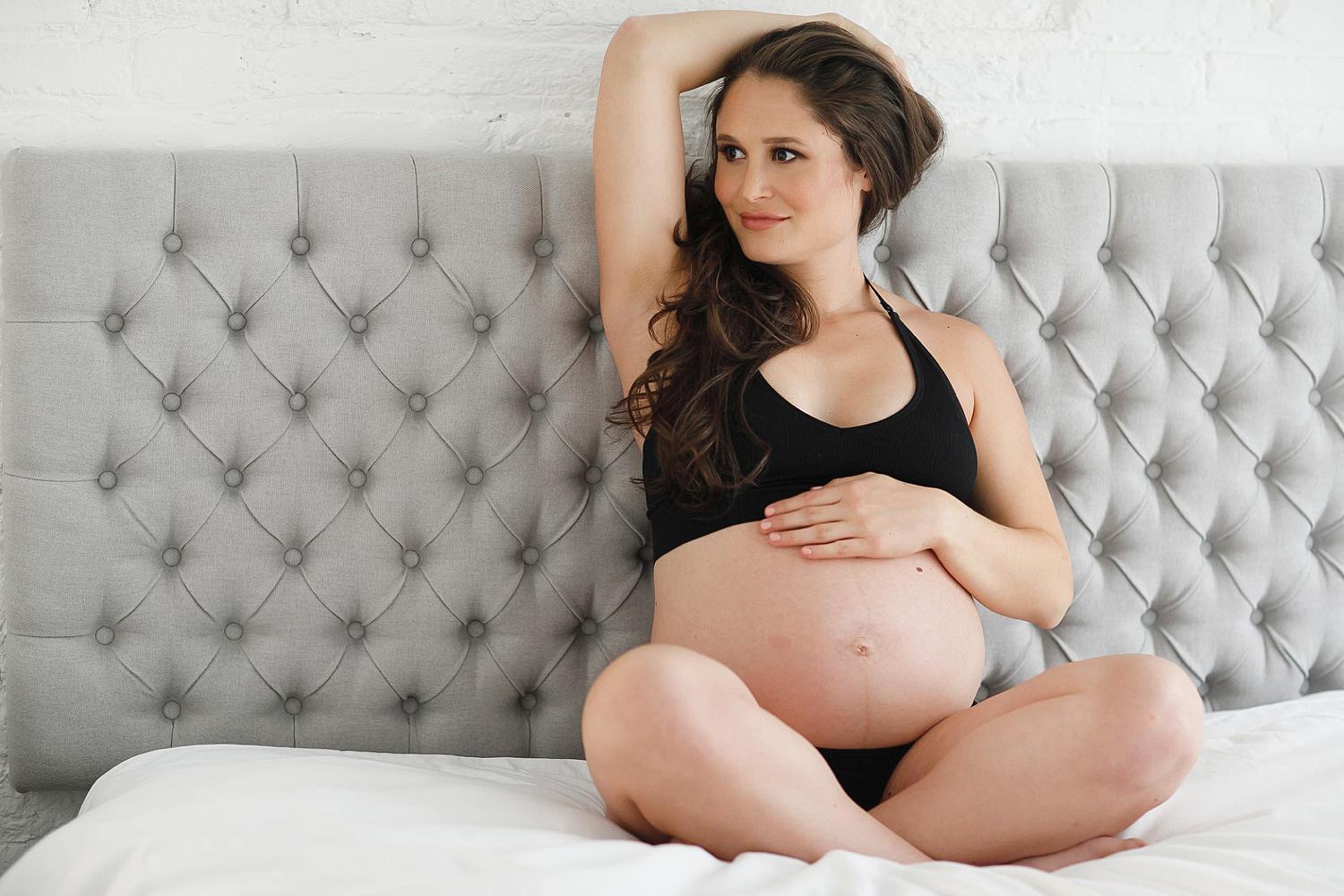 there's something, in particular, you're uncomfortable with (i.e. the line on your belly button that may appear) just let me know.  Things can always be lightened up to minimize the appearance without removing it altogether.
What sort of prints or products can we purchase? 
We have a wide selection of beautiful products to showcase your images.  Popular selections include framed wall art, albums, and image boxes. You can view the examples below. we'll show you these while you're in the studio and you'll have the chance to purchase your own via the online gallery.
Where are you located? What is the studio like?
My studio is in the Chicago northside neighborhood of Ravenswood. we have a two-story coach house space with white brick walls, espresso hardwood floors upstairs, and contemporary fixtures and accents.   There's lots of natural light, photogenic sets, and plenty of privacy.
We want an outdoor session, when and where do you like to photograph?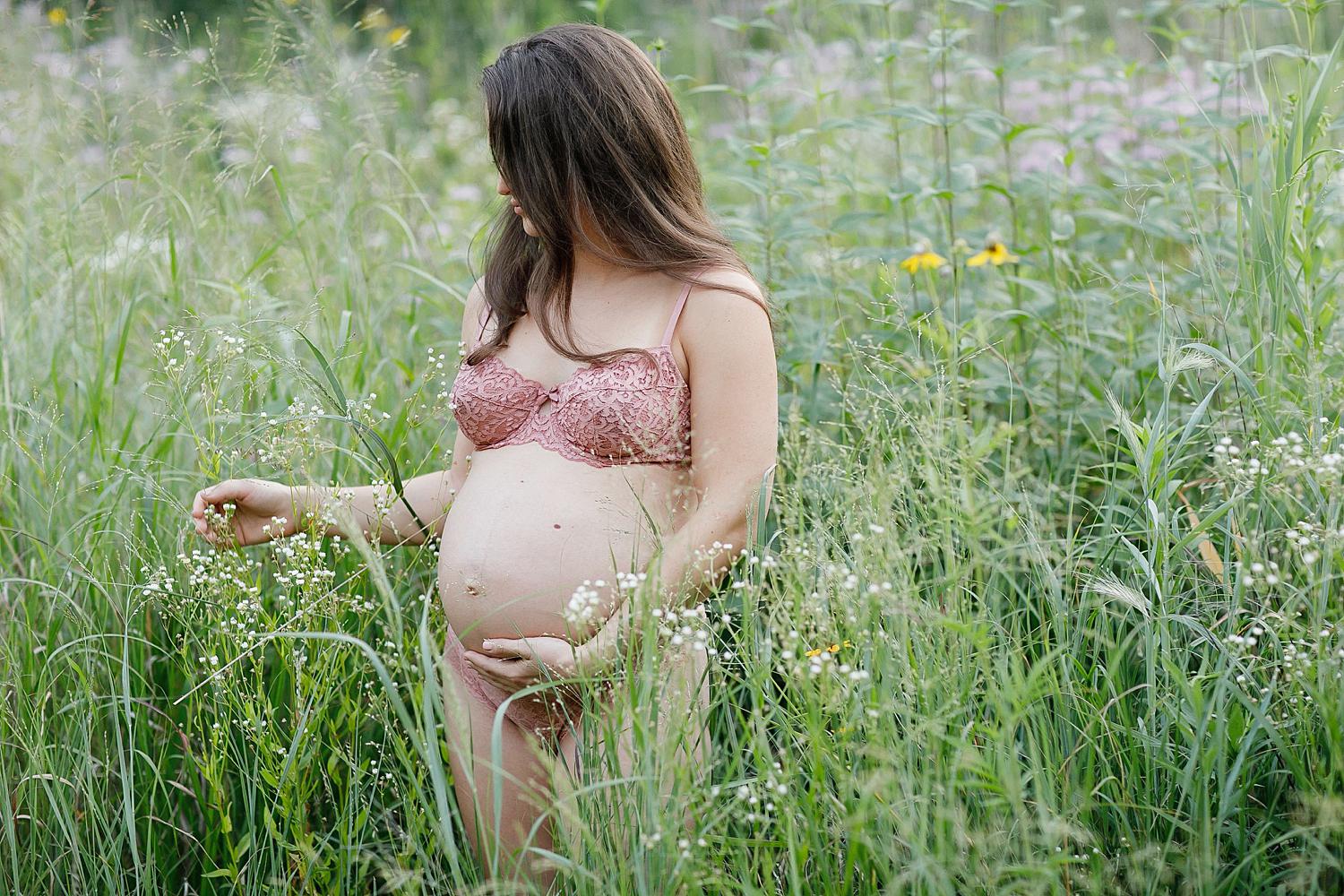 Chicago has so many amazing backgrounds. We're lucky to be in an area where you can find both urban cityscape, spots that look like you miles out in the country, and even a little of both.  During our consultation, we'll ask you a few questions to learn more about what style of images you want and offer suggestions from my list of go-to spots.  If you're looking for more intimate images outdoors, we even know locations for that as well.  Of course, early morning hours for those types of pictures will provide more privacy.  While it might be a tough wake-up, we promise the setting and gorgeous morning light make it well worth it.
Do you offer bundle packages for maternity photos plus newborn or family pictures?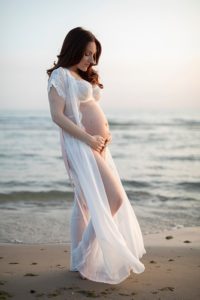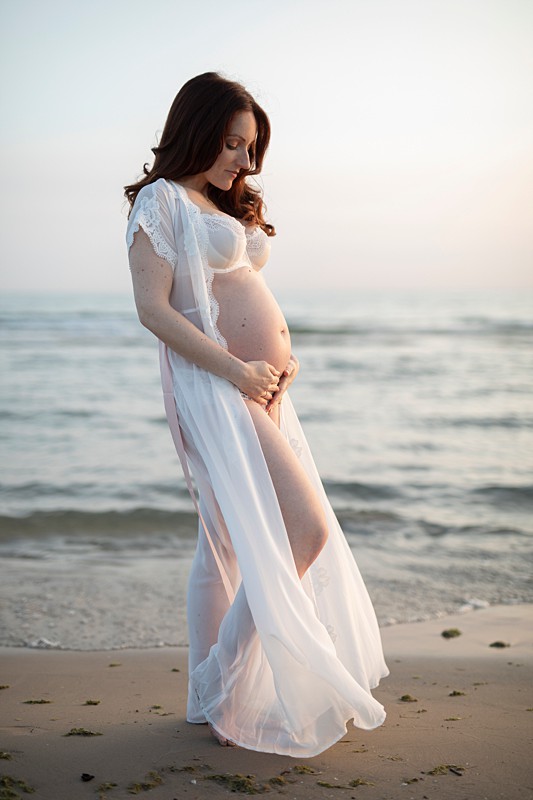 We do! we can bundle two, three, and even four sessions for you in a single year. Our most popular bundle option is maternity, newborn, and one additional session when the baby is sitting or walking (which are great for holiday cards.) You can learn more about my family sessions here.
Ready to book your own maternity session? Great! we can't wait to connect. You can contact me here. If you have more questions, you can schedule a 15-minute stress-free phone call here.
We also have answers to frequently asked questions below. Just keep scrolling!


#Maternity #Boudoir #Photos #Revealed #Studios