Fuerte 2023 – The naturist paradise on the Canary Islands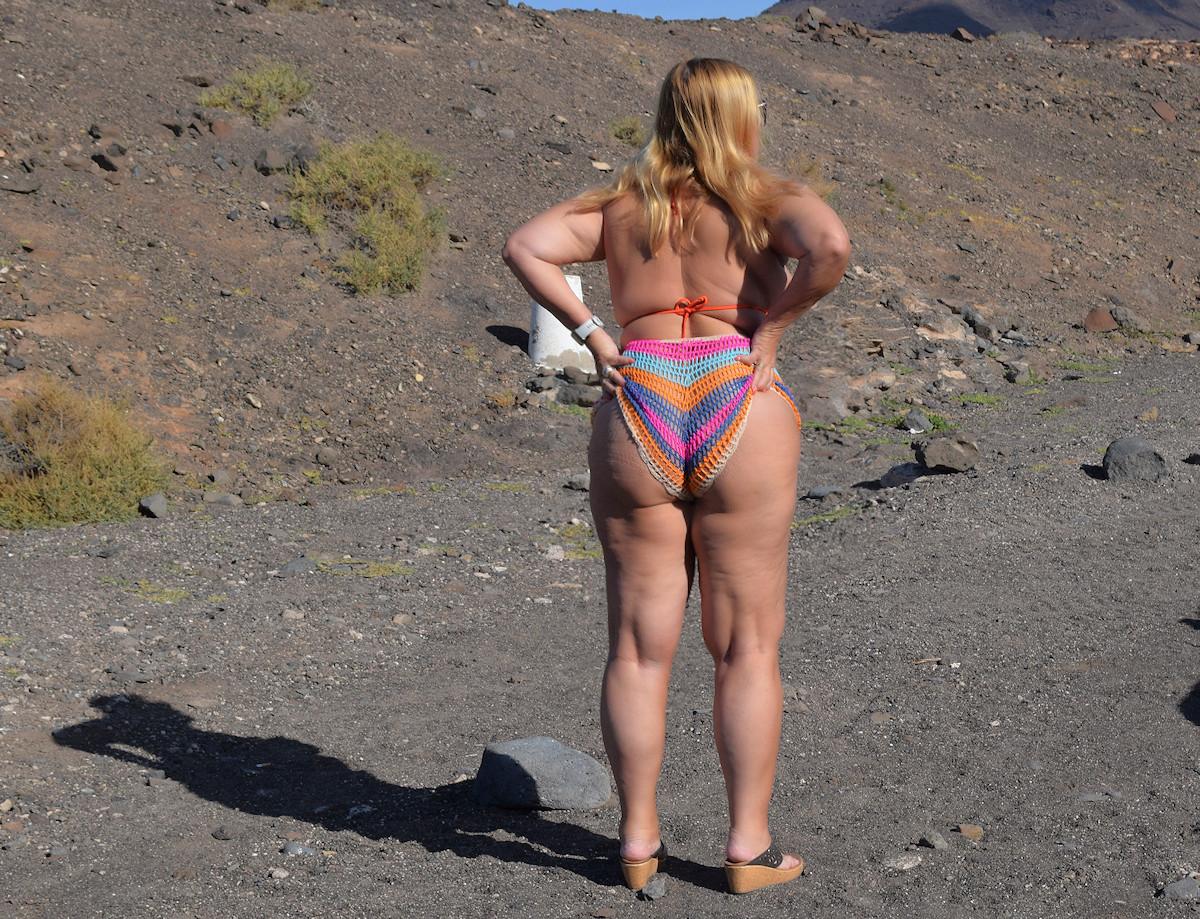 I always enjoy going to Fuerteventura. The island is much quieter than Gran Canaria and has the most beautiful beaches. The best thing about the beaches is that almost everywhere is naturist.

I flew to the island for 10 days this time. I chose my accommodation again at Monte Marina Suites. I was very satisfied with my last holiday there. The complex is small and friendly.
The flats are large with balconies and a view of the sea. The complex consists of the naturist part and the normal part, whereby the normal part has the better view. Since I hardly spend any time at the pool anyway and am always naked in the room anyway, it doesn't really matter to me, whether you can lie naked at the pool.
On arrival at Fuerte airport, the big shock. The queue at the Cicar counter stretched through the entire airport terminal. I was in about 50th place and probably wouldn't have had my rental car that evening.
I went to the neighbouring counter, where there was no queue. I was lucky, they still had a car for me, much more expensive than at Cicar, but I didn't want to wait for hours.
I enjoyed the dream beaches for 10 days, was lucky with the weather and could really relax without much action. Only once did I go to the dune beaches in the north (about 75 minutes drive). I didn't like it there this time.
There were several tour groups with buses there, all wearing swimming costumes, of course. You felt like you were being gawked at. I left relatively quickly.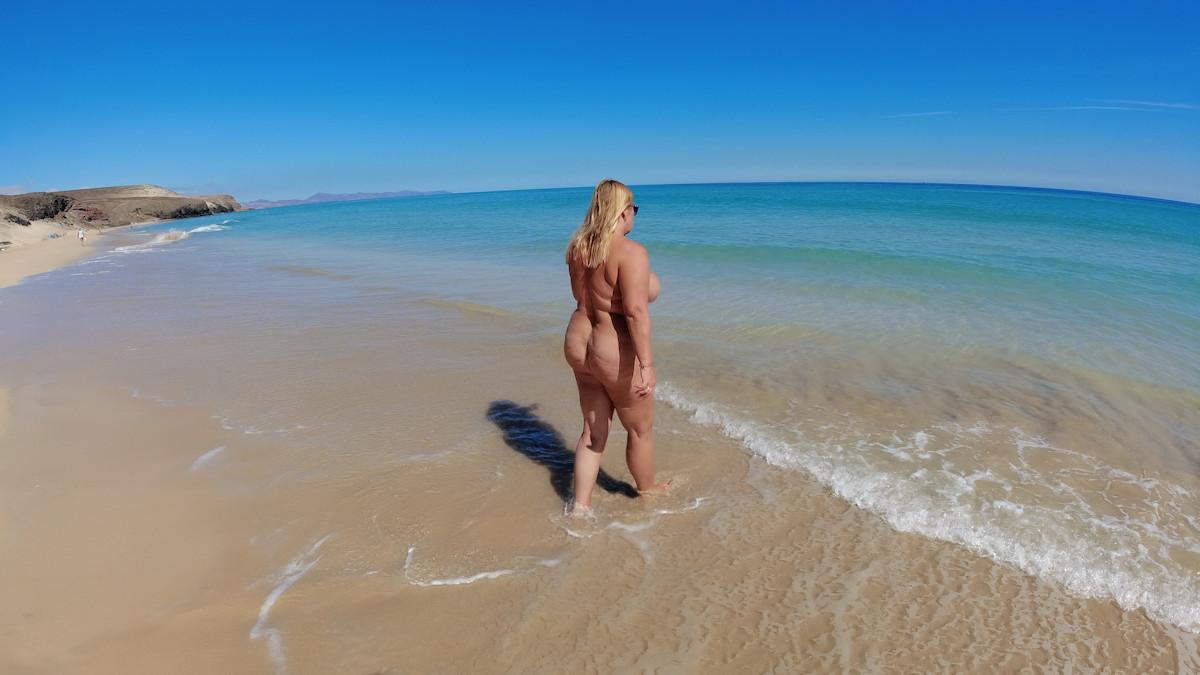 #Fuerte #naturist #paradise #Canary #Islands