Canary Islands Cruise in February – travelling with the Aida Nova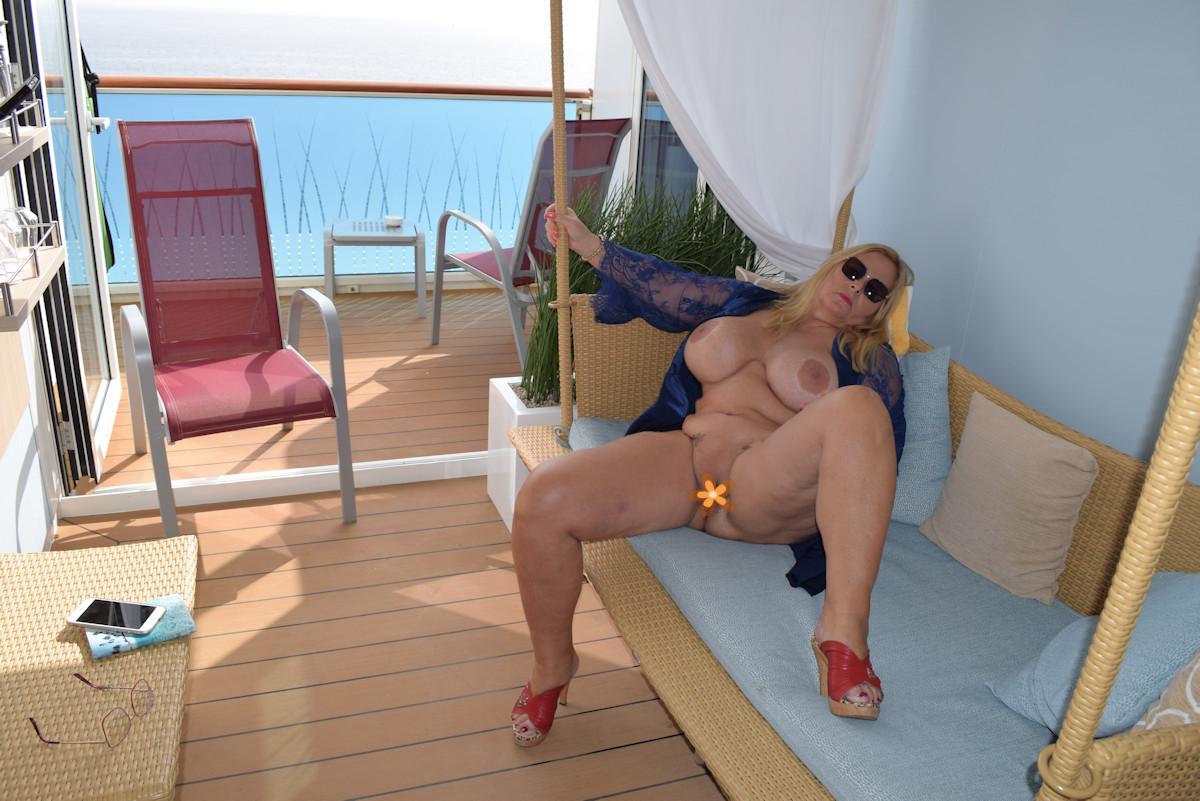 Actually, I didn't want to go on such a big ship any more: too many people, too impersonal, always queuing.
But I got a great offer for a junior suite, so I couldn't refuse. It was cheaper than a week in a hotel in the Canary Islands.   So I spontaneously went to a week with Aida.

We started in Tenerife, went to Lanzarote, Fuerteventura, Gran Canaria and Madeira.
I already knew all the destinations very well and had planned to just relax. That worked out well, despite the many people.
I had my balcony where I could lie naked and this time it was bigger than in the normal balcony cabins.
Otherwise, I did the normal routine. Whenever possible, I got my tits out to get a nice tan. In Fuerteventura, I went to Jandia and did a nude beach walk. In Lanzarote, I went to Papagayo Beach and bathed naked in the Atlantic Ocean.
In Gran Canaria I drove to Maspalomas with a rented car and of course I was promptly flashed….so watch out on the motorway there, 105 km/h driven, 100 km/h allowed = 100.- Euro fine.
This time I drove to the Faro and put the car in the car park, because this time I didn't want to walk the long way from the Palace through the dunes: Conclusion: The way to the nudist area feels just as long.
If you leave the Palace Hotel, you can undress and walk naked through the dunes to the beach, but from the Faro it's only possible on the last stretch.
The new kiosks were now in operation. I was just confused with the numbering now. Kiosk FKK is now number 6. Rented a sunbed and parasol, lay naked in the sun and then…….clouds, cool wind. At 14:00 I gave up hope and walked back. Had another pizza on the promenade and again.
Return to the ship, 50 minutes. Wasn't worth it.
Madeira was great again, but it's not a nudist destination. Here you go shopping and strolling or sit on the harbour promenade.
An Aida trip is a good way to escape the stresses of everyday life for a week and let your mind wander. However, such a trip is not a substitute for a real nudist holiday.


#Canary #Islands #Cruise #February #travelling #Aida #Nova